FEIN MultiTalent FMT 250 SL Start
Oscillating multi-tool - 250 W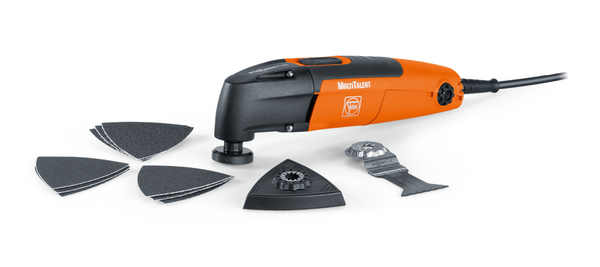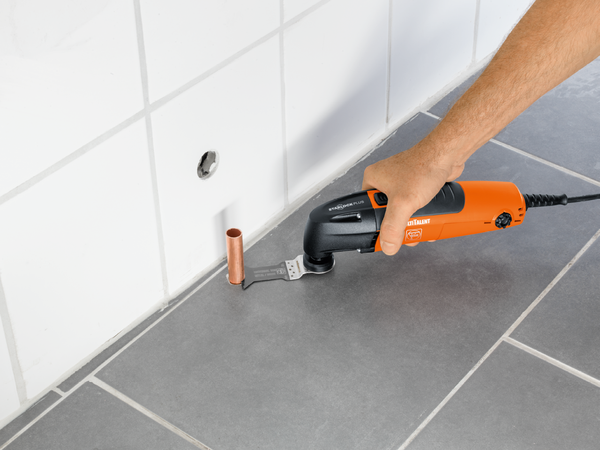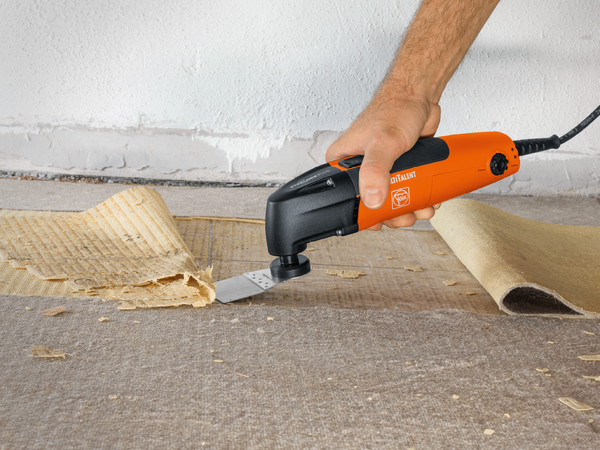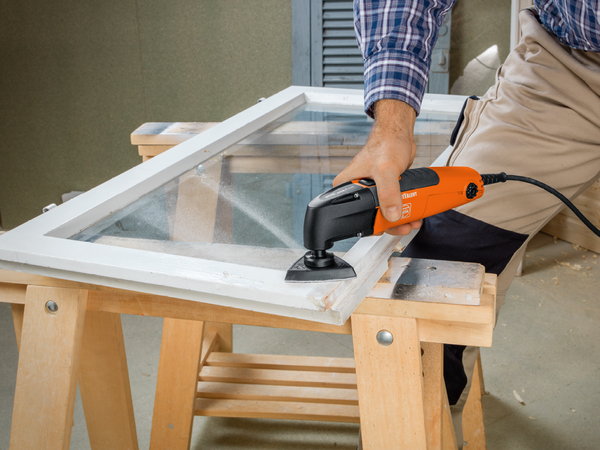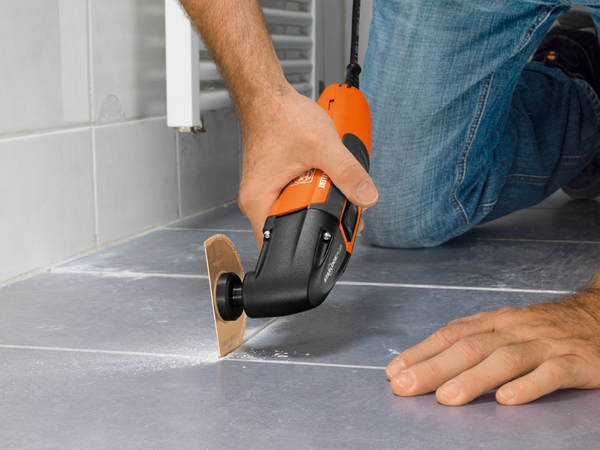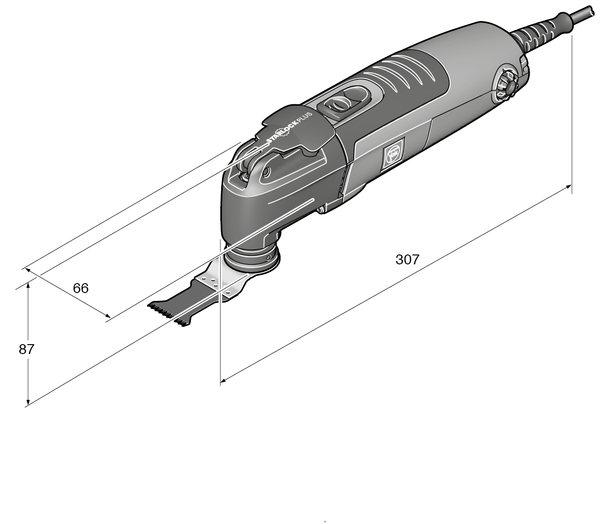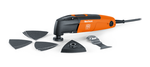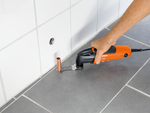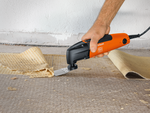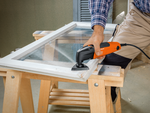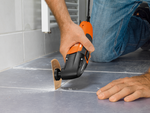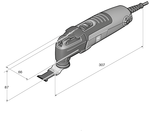 ---
FEIN MultiTalent FMT 250 SL Start
Oscillating multi-tool - 250 W
The universal system for interior work and renovation with the basic accessories needed for sanding and sawing.
Product number: 7 229 54 61 24 0
Details
Starlock standard tool mounting. 3D form ensures the perfect fit for accessories. 100% power transmission without losses for up to 35 % more work progress.
StarlockPlus for outstanding versatility through access to the complete range of Starlock and StarlockPlus accessories.
Powerful 250 W FEIN high-power motor designed for continuous use.
Electronic speed setting.
Metal gearbox. Ability to withstand high loading and outstanding service life.
Barrel-type design for maximum stability.
Large working radius thanks to finely stranded 5 metre rubber cable of industrial quality.
Technical data
Manual with screw, hexagon socket
Vibration and sound emission values
Uncertainty of measured value KpA
Uncertainty of measured value KWA
Uncertainty of measured value KpCpeak
---
Price includes
1 sanding pad
Sanding sheets, 3 each of grit 80, 120, 180
1 Universal E-Cut saw blade (44 mm)
1 plastic carrying case