KBE 50-2 M
Eco magnetic core drill for up to 50 mm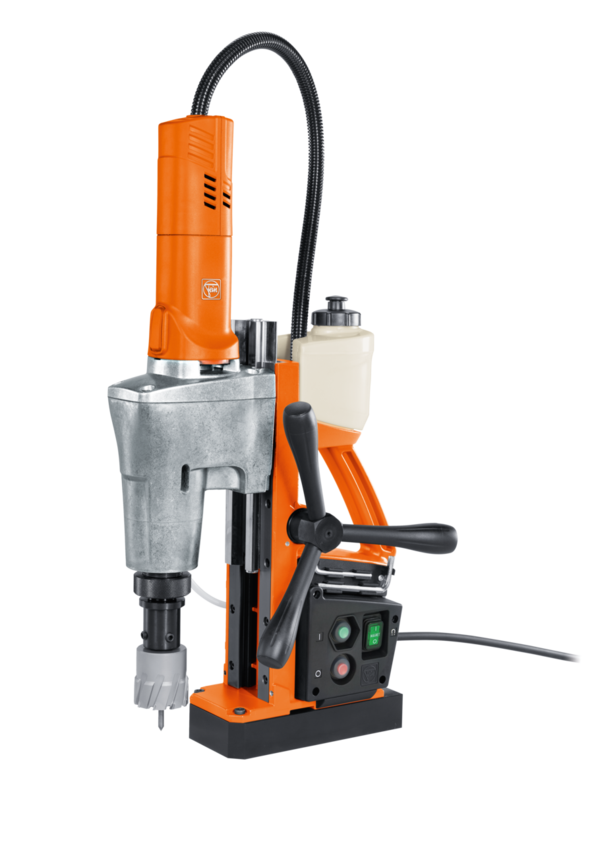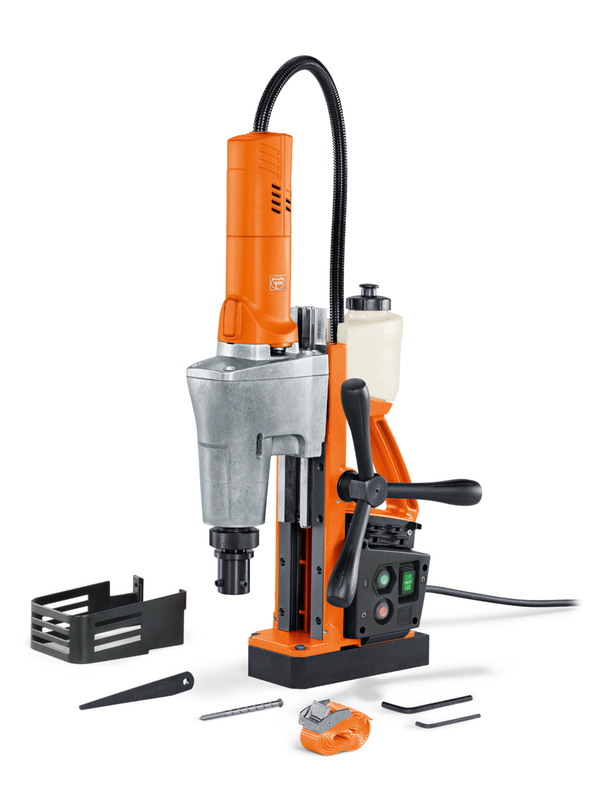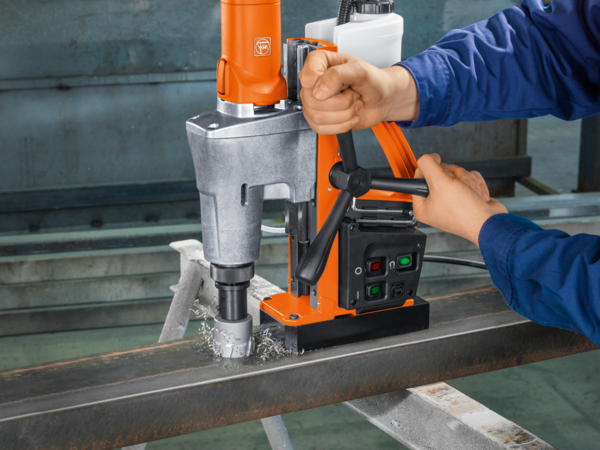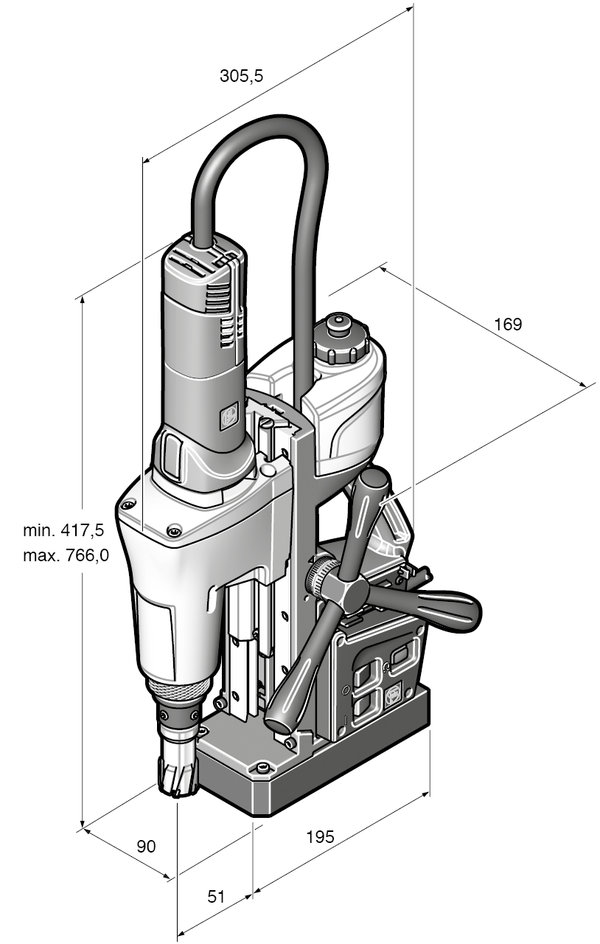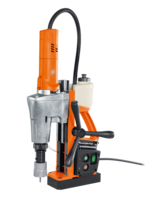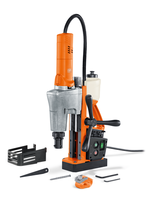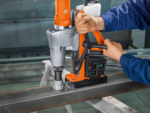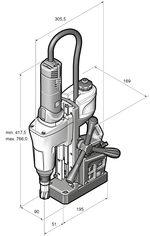 ---
KBE 50-2 M
Eco magnetic core drill for up to 50 mm
Lightweight and powerful 2-speed Eco magnetic core drill with MT3 tool mounting and basic functionality for core drilling and twist drilling in the workshop and on the construction site.
Product number: 7 270 52 60 00 0
Details
For tough use thanks to the outstanding quality of workmanship
FEIN high-power motor with high torque and large stroke range for core and twist drilling.
Uncompromising with regard to service life and work progress coupled with outstanding value for money.
Mechanical 2-speed gearbox.
MT3 tool mounting.
Integrated coolant tank.
High magnetic holding force.
Optimum power-to-weight ratio.
Feed handwheel can be moved from one side to the other with hex hub.
Integrated Allen wrench holder.
Personal safety switch.
* Also available with accessories.
Technical data
Carbide core drill bit max. Ø
Core drill, drilling depth max.
Vibration and sound emission values
Uncertainty of measured value KpA
Uncertainty of measured value KWA
Uncertainty of measured value KpCpeak
Vibration value 1 αhv 3-way
Uncertainty of measured value Kα
---
Price includes
1 coolant tank
1 lashing strap
1 centring pin 100 mm
1 contact guard
2 x 5 and 6 mm hexagon socket wrench
1 drift key
---
Product feature
Feed handwheel can be moved from one side to the other
Similar products