KBB 40
Metal core drilling unit up to 40 mm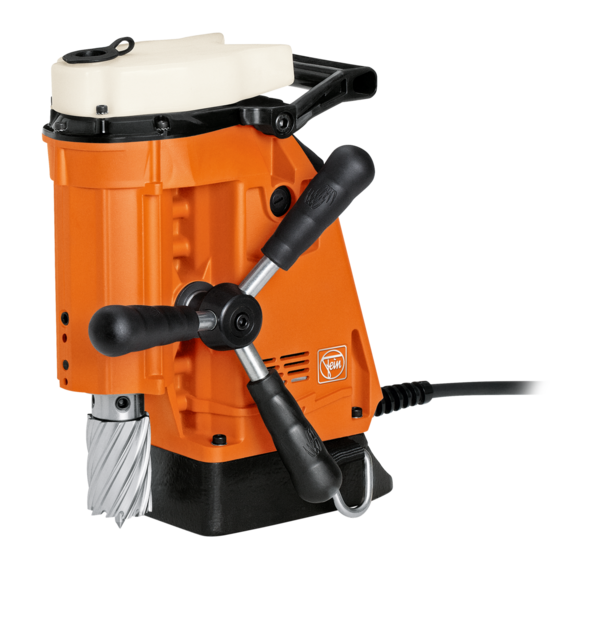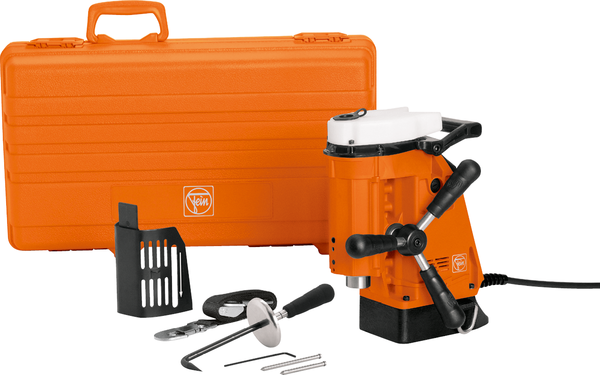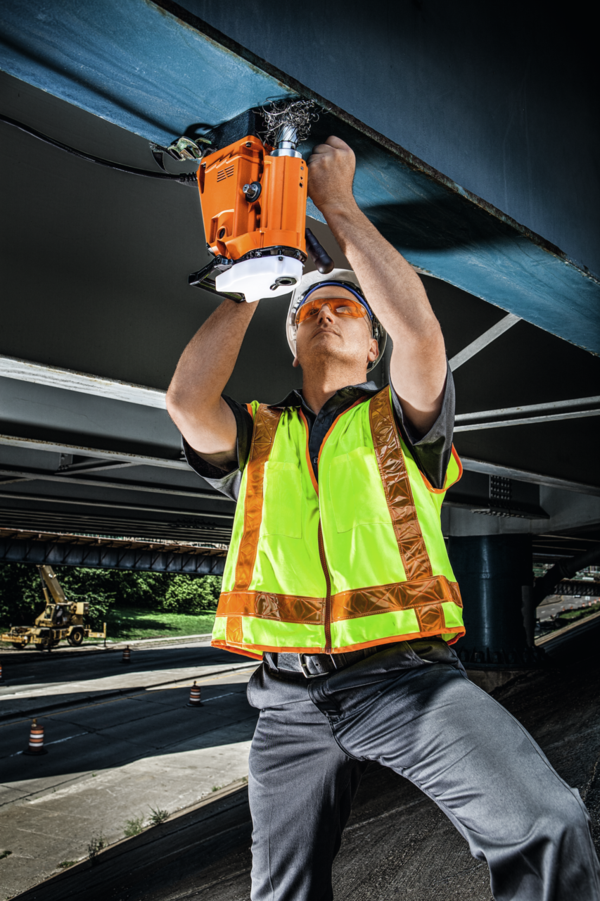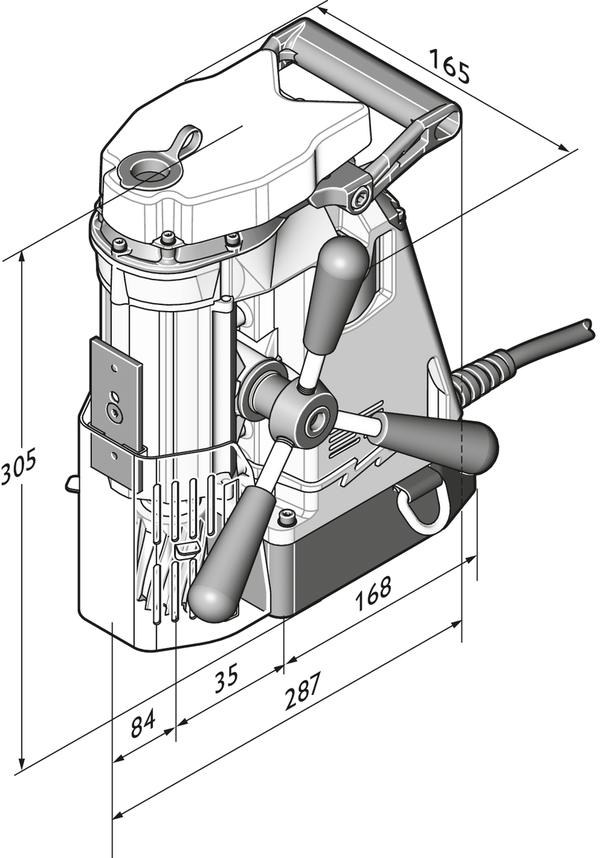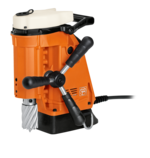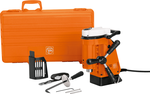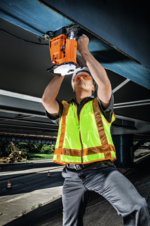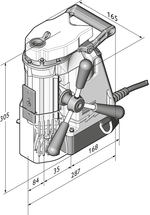 ---
KBB 40
Metal core drilling unit up to 40 mm
Extremely small single-speed compact magnetic core drill with fixed drill motor for core drilling in tight spaces in the workshop and on the construction site.
Product number: 7 272 03 61 24 1
Details
Extremely small and light for working in tight and difficult-to-reach spots - including vertically and overhead - thanks to height of 305 mm.
Extremely low wear and long-life tool design with spindle sleeve feed without clearance for accurate drilling results in tough use in industry and manual trades.
FEIN 1100 W high-power motor operates at constant speed for reliable and economical core drilling to a cutting depth of up to 50 mm.
Fixed drill motor for working in tight spaces.
High gearbox positioning for optimum view of the drilling point.
Feed handwheel can be moved from one side to the other for use in special work situations.
Integrated coolant tank.
Solid die-cast aluminium construction.
Technical data
Carbide core drill bit max. Ø
Core drill, drilling depth max.
Vibration and sound emission values
Uncertainty of measured value KpA
Uncertainty of measured value KWA
Uncertainty of measured value KpCpeak
Uncertainty of measured value Kα
---
Price includes
1 coolant tank
1 lashing strap
1 swarf hook
2 centering pins
1 contact guard
1 socket head wrench 5 mm
1 case