MBS 32 F
Magnetic Drill Jigs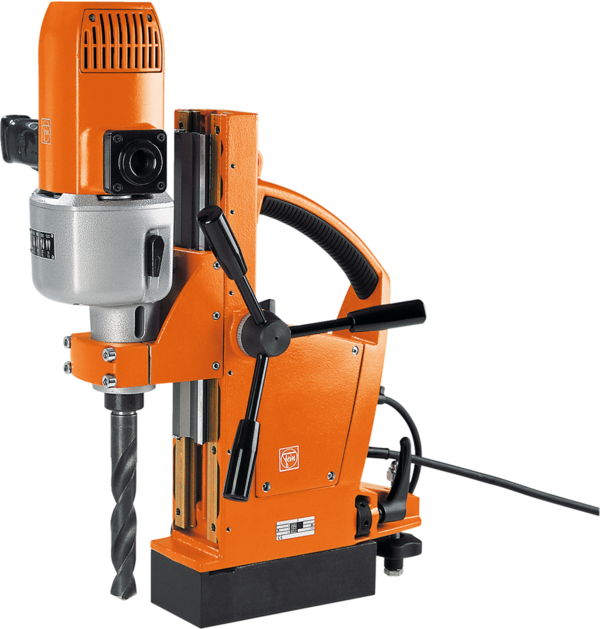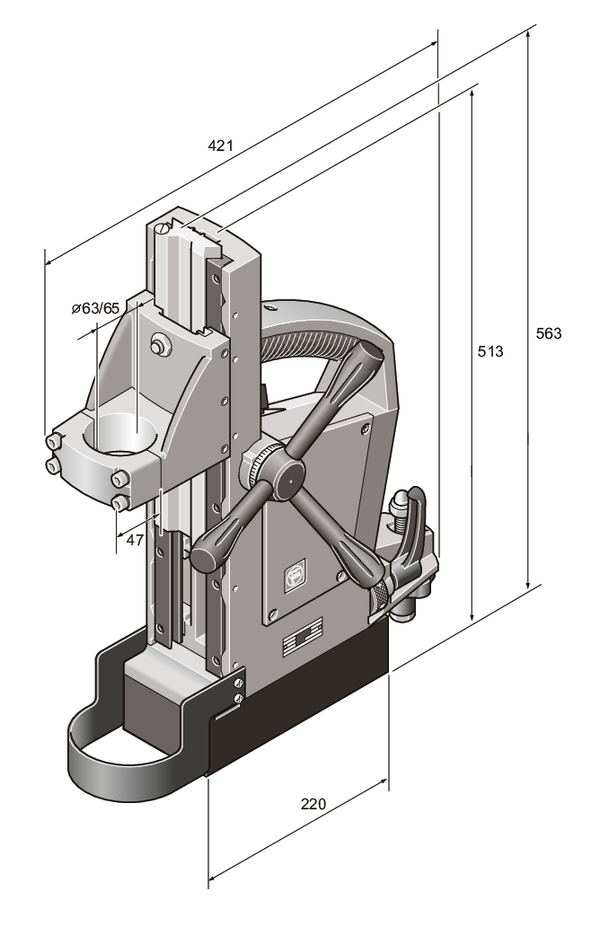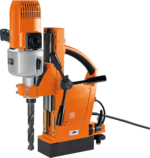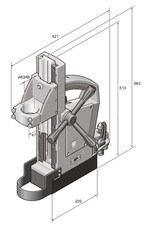 ---
MBS 32 F
Magnetic Drill Jigs
Flexible magnetic drill jig with fine adjustment for rotary drills with up to 32 mm drill capacity.
Product number: 9 03 16 223 00 8
Details
Universal suitability for drilling, tapping, reaming and countersinking.
Fine adjustment of drill spindle for easy alignment of machine without constantly removing and refitting the magnet.
High magnetic holding power and safety circuit guarantee safe working in any position.
Infinitely variable stroke range setting.
Compact design.
Optimum power-to-weight ratio.
Robust and accurate dual dove-tail guide
Universal use for drive machines with clamping collar.
Technical data
Adjustment range for drill jigs
Swivel range for drill jigs
---
Price includes
1 clamping strap
1 swarf hook
1 swarf guard
2 keys
Similar products