AWBP 10 Select
Angle drill up to 10 mm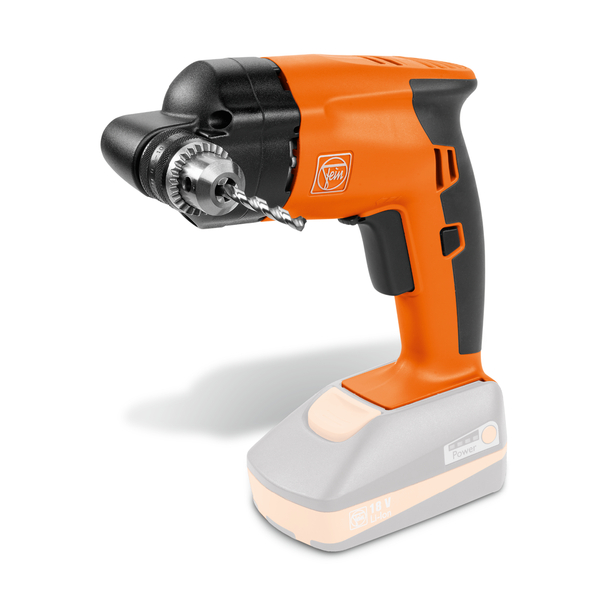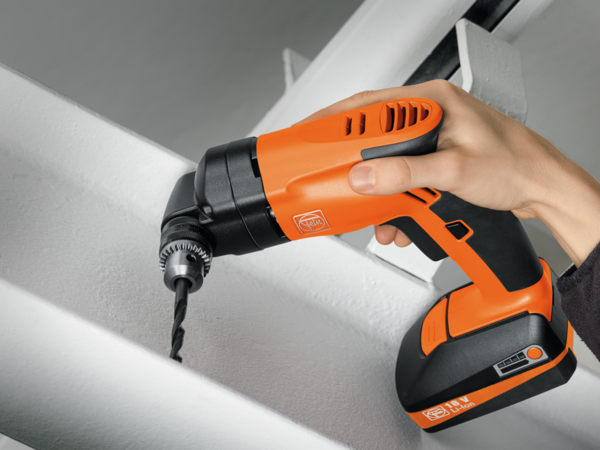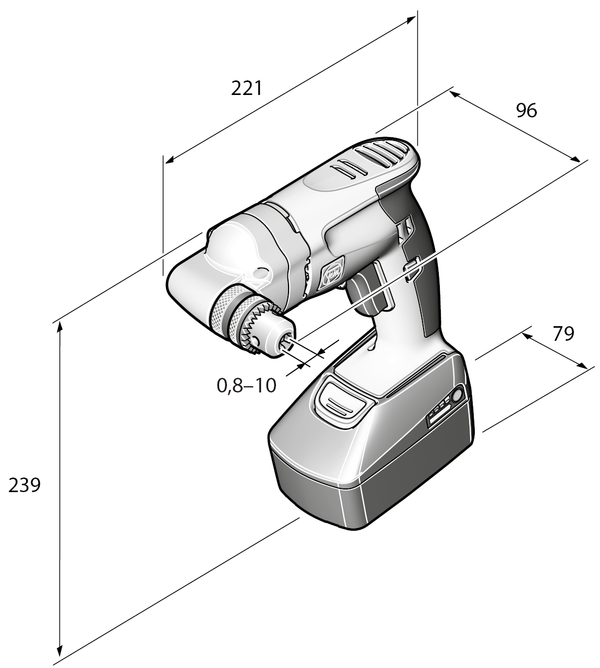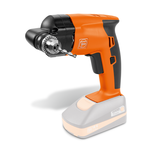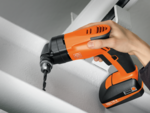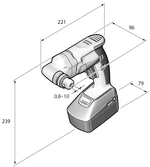 ---
AWBP 10 Select
Angle drill up to 10 mm
Extremely small cordless angle drill for working in difficult-to-reach spots.
Product number: 7 105 04 62 00 0
Details
Brushless FEIN PowerDrive motor, fully encapsulated and dust-protected with 30% higher efficiency and long service life.
Particularly flat and slim design with 17 mm width across corners and 96 mm gearbox head height for work in tight spaces and corners.
Flexible and universal use thanks to clockwise and reverse running for thread cuts up to M6.
Metal gear head.
Tapered drill shaft.
High-precision metal drill chuck.
High concentricity.
FEIN Sensitive Handle.
FEIN SafetyCell technology. Protects the battery and tool from overload, overheating and total discharge.
Technical data
Li-ion / HighPower Li-ion
Torque at max. output power
Drill chuck clamping width
capacity in Ø stainless steel
Weight without storage battery
Vibration and sound emission values
Uncertainty of measured value KpA
Uncertainty of measured value KWA
Uncertainty of measured value KpCpeak
Vibration value 1 αhv 3-way
Uncertainty of measured value Kα
---
Price includes
1 3-jaw chuck up to Ø 10 mm
1 drill chuck key
1 plastic carrying case
Similar products