BSS 2.0 E
Slitting shears, up to 2 mm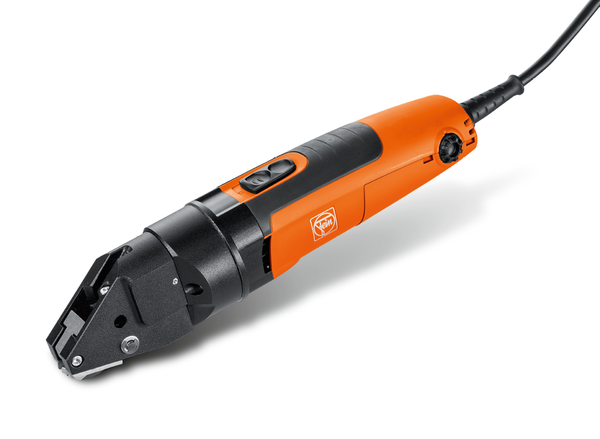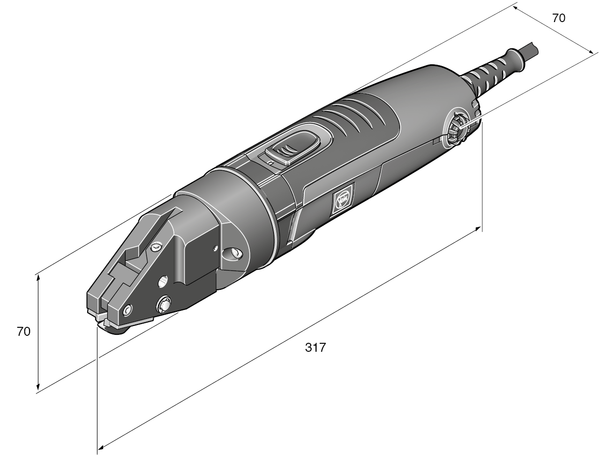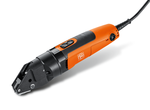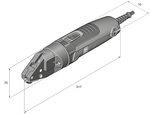 ---
BSS 2.0 E
Slitting shears, up to 2 mm
Powerful slitting shears for stainless steel processing, spiral seam pipes and profiles.
Product number: 7 230 33 61 24 0
Details
High-strength blades make it ideal for reinforcement profiles in drywall construction and cutting stainless steel.
Robust cutting head for stationary application. Machine can be very easily clamped in a vice.
Left and right curve cuts and distortion-free cutting possible with just one continuous chip.
High performance and powerful motor when it comes to the most difficult tasks. Suitable for folded spiral-seam pipes with 4 x 0.75 mm connecting folds
Ideal for trimming profiled sections.
Best suited for trimming and cutting.
Motor with outstanding performance and stability.
Cutting blade with excellent tool life.
5 metre cable.
Clean swarf removal prevents injuries or scratches on workpieces.
Stainless steel up to 1.5 mm.
Wide range of accessories.
Technical data
Non-ferrous metals up to 250 N/mm²
Vibration and sound emission values
Uncertainty of measured value KpA
Uncertainty of measured value KWA
Uncertainty of measured value KpCpeak
Vibration value 1 αhv 3-way
Uncertainty of measured value Kα
---
Price includes
1 cutter blade
1 pair of cutting bars