STS 325 R
Hacksaws for pipes up to Ø 440 mm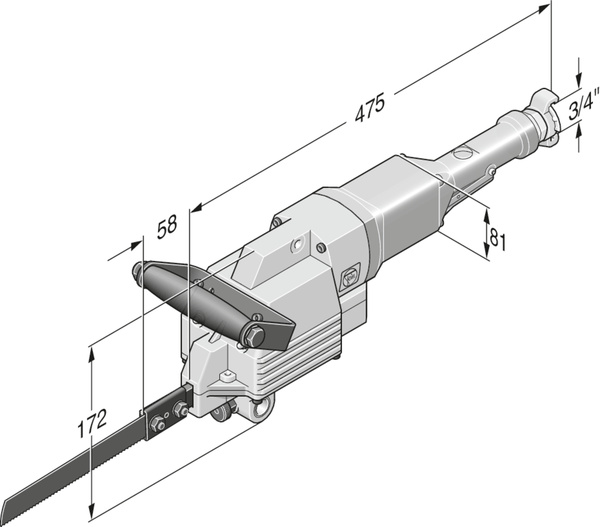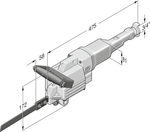 ---
STS 325 R
Hacksaws for pipes up to Ø 440 mm
Compressed air hacksaw for pipes and profiled sections.
Product number: 7 534 08 00 00 0
Details
Ideally suited for trimming pipes and shaped section made of steel, cast-iron, autoclaved aerated concrete and plastics.
Clamp and feed device available for profiles and pipes from Ø 80 mm to Ø 400 mm.
Adjustable clamping devices permit mitre cuts up to 45° as well.
Clamp and feed device.
Adjustable clamping fixtures.
* With chain extension.
Technical data
Vibration and sound emission values
Uncertainty of measured value KpA
Uncertainty of measured value KWA
Uncertainty of measured value KpCpeak
Vibration value 1 αhv 3-way
Uncertainty of measured value Kα
---
Price includes
2 saw blades
1 set of keys
1 additional handle
1 hose coupling