ASte 638
Jigsaws up to 10 mm in Steel/ 60 mm in Wood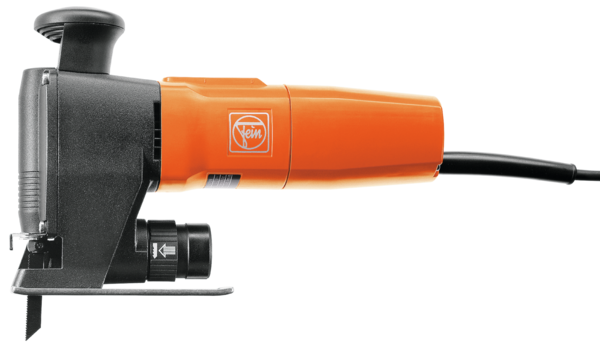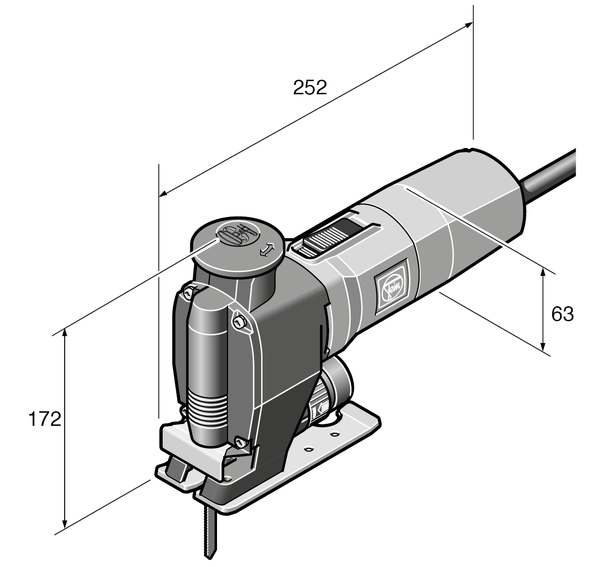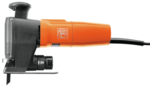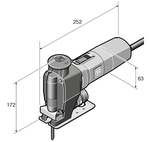 ---
ASte 638
Jigsaws up to 10 mm in Steel/ 60 mm in Wood
Metal jigsaws with continuously variable speed control and stainless steel base plate for unsurpassed precision, robustness and service life.
Product number: 7 234 15 00 23 0
Details
Tool concept for optimum results in metals, stainless steel, insulation material (sandwich) and hardwood. With extremely robust 4 mm thick stainless steel base plate.
Continuously variable, electronic speed setting for optimum cutting speed and saw blade service life
Excellent ergonomics.
Outstanding smooth running thanks to precisely balanced weight distribution.
Swarf removal can be switched between extraction or blowing.
Technical data
Hard/soft wood and plywood
Hard particle / fibre-glass materials
Vibration and sound emission values
Uncertainty of measured value KpA
Uncertainty of measured value KWA
Uncertainty of measured value KpCpeak
Vibration value 1 αhv 3-way
Uncertainty of measured value Kα
---
Price includes
2 packs of saw blades
1 anti-chipping protector
1 Chip protection additional
---
Product feature
Adjustable stroke
Stainless steel foot plate
Swarf removal can be switched over