SuperWire
Wire glass removal system for vehicle glazing.
Order no. 7 144 01 61 00 0
Back to overview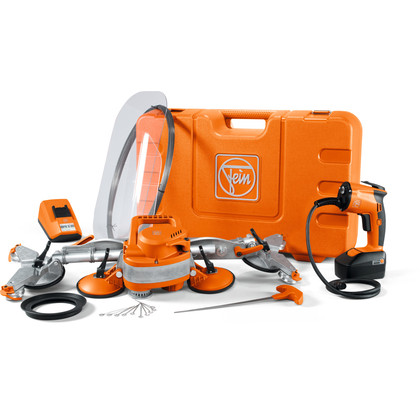 Reliable removal of glass without the need to reposition even with tight clearances.
Simple removal of glass without the need to reposition the SuperWire.
Can even be used if the windscreen is very curved and with small gaps.
High-strength round wire even cuts through double adhesive beads.
Robust gearbox and motor unit with slipping clutch.
Remove 40-60 panes with one battery charge.
Brushless, maintenance-free motor.
Remote control with LED lamp and 1.5 m cable.
Slipping clutch prevents wire breakage.
Price includes
1 battery pack (Li-ion)

1 rapid charger ALG 50

2 PVC covers (dashboard + headliner)

300 m round wire

10 metal skewers

1 starter awl

Metal detector connection

1 vacuum ring for very bent windscreens
Show all
Technical data
Battery voltage18 V
Battery capacity3,0 Ah
Weight6 kg
Sound- and vibration emission values please see here: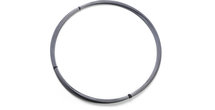 Cutting wire
High-strength cutting wire, 300 metres, suitable for round wire systems.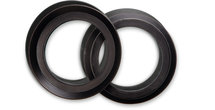 Vacuum ring set
To convert vacuum lifting pads, diameter 120 mm, for secure grip on curved windscreens.