ASM 14-2 (without battery)
Precision cordless screwdriver, mid-mounted handle, up to 2 Nm
Order no. 7 112 60 00 95 0
Back to overview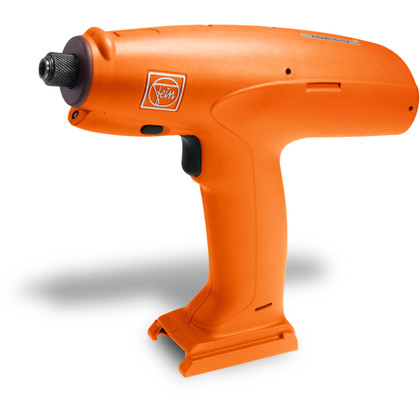 Certified screwdriver according to ISO 5393, VDI/VDE 2647, achieves CMK value > 1,67 at ± 10% (referred to 6 Sigma).
Brushless, maintenance-free motor.
Consistently precise tightening torque regardless of screwdriving operation.
Process-optimised thanks to switch-on delay and restart lock (battery monitoring).
Reverse direction activated at the touch of a button.
FEIN Li-ion technology for more screw connections per battery charge.
Constant speed right up to switch-off.
Continuous illumination of the screwdriving site.
For soft and hard screwed connections.
Soft start.
Soft cut-out.
No maintenance required until after 500 000 screw connections.
Technical data
Torque range0,5 - 2 Nm
Speed, no load350 rpm
Current/Voltages14,4 V
Tool Holder¼" hexagon socket
Downloads