FEIN SuperCut FSC 500 QSL for repairing/replacing windows
Oscillating multi-tool - 450 W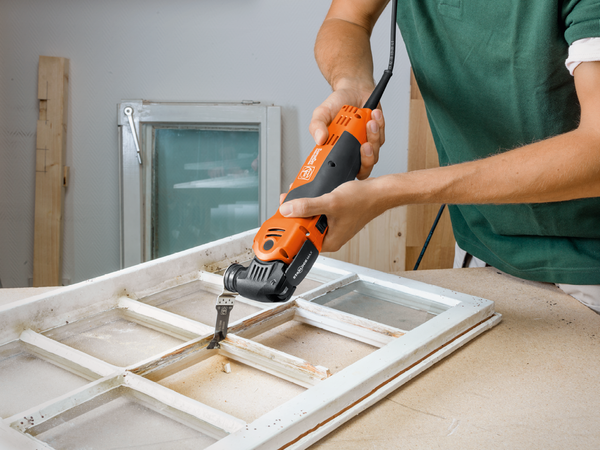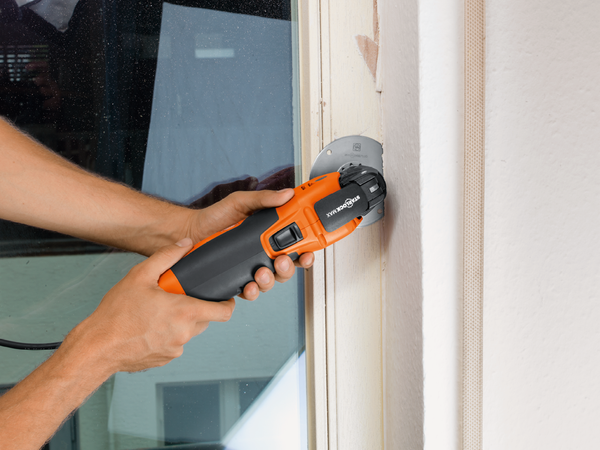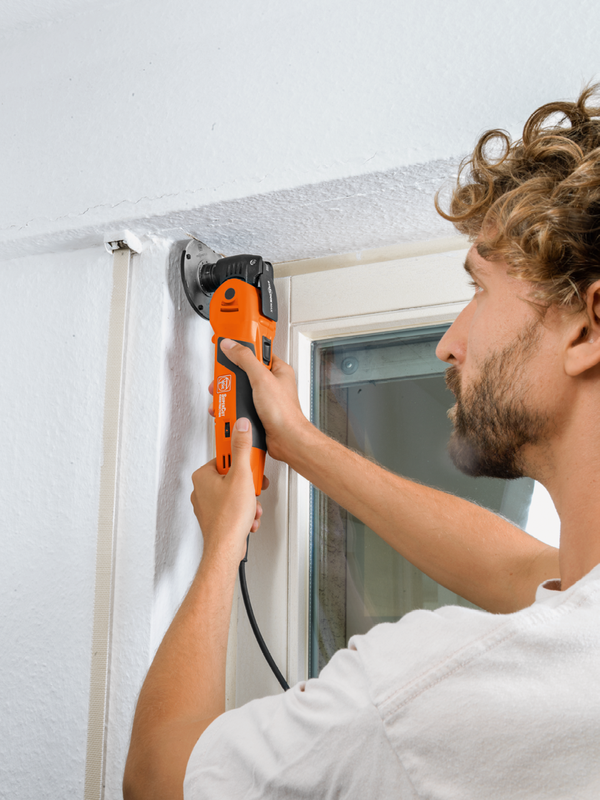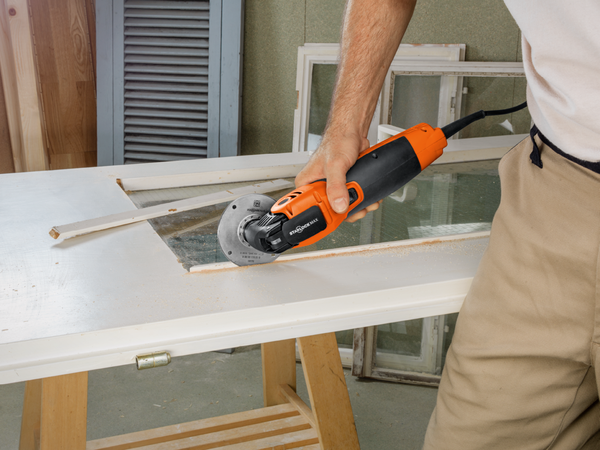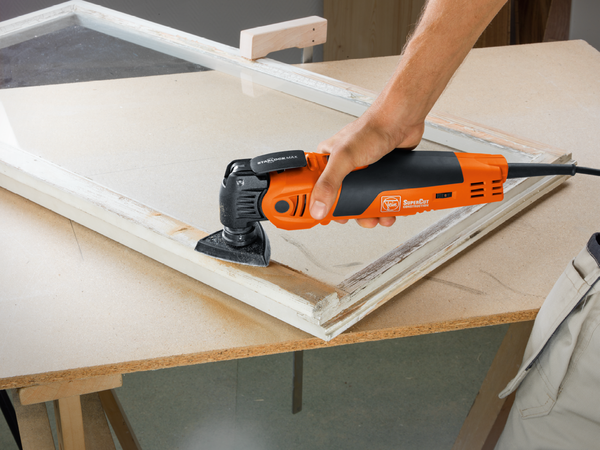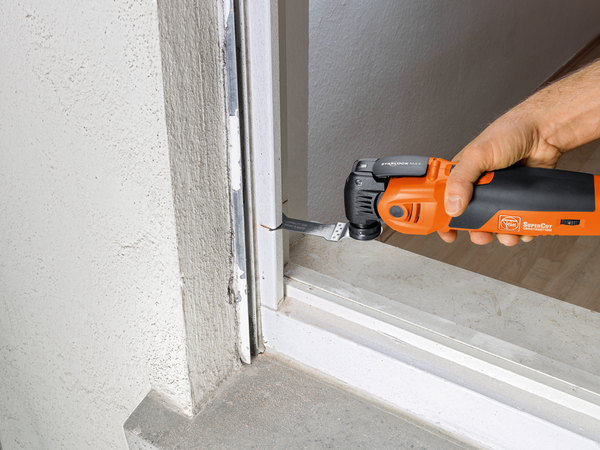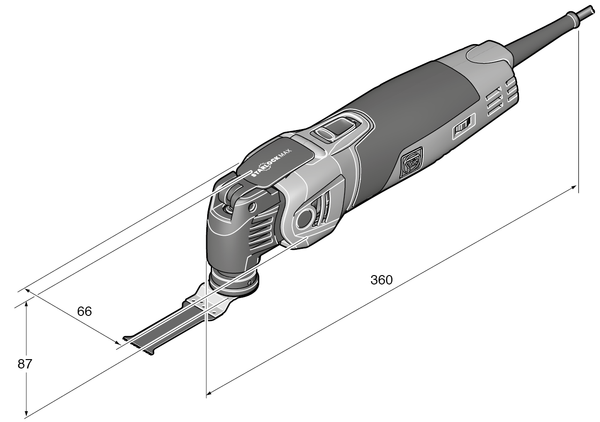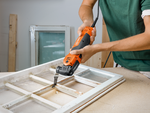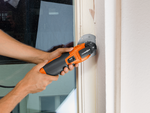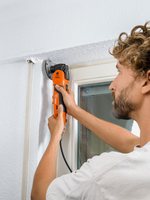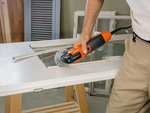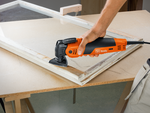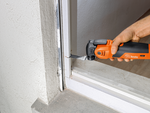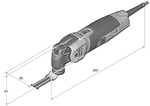 ---
FEIN SuperCut FSC 500 QSL for repairing/replacing windows
Oscillating multi-tool - 450 W
The most powerful system for interior work and renovation with special accessories for dismantling old windows and replacing putty-mounted insulating glass.
Product number: 7 229 46 63 00 0
Details
FEIN anti-vibration system. Up to 70% fewer vibrations as the external motor housing is completely separate. For permanently safe working.
Starlock standard tool mounting. 3D form ensures the perfect fit for accessories. 100% power transmission without losses for up to 35 % more work progress.
QuickIN tool change. Patented tool-free FEIN rapid clamping system for safe and easy tool changes in less than 3 seconds.
StarlockMax for unlimited versatility through access to the complete range of Starlock accessories.
450 W FEIN high-power motor with high copper content for outstanding cutting speeds and maximum work progress, suited to continuous use and overload.
Tacho generator. High-quality electronics for constant speeds under load. Infinitely variable electronic speed setting.
Metal gearbox. Ability to withstand high loading and outstanding service life.
Integrated interface for additional system accessories such as depth stop etc.
Large working radius thanks to finely stranded 5 metre rubber cable of industrial quality.
---
Price includes
1 HSS saw blade wood Ø 100 mm
1 HSS saw blade for metal (diameter 100 mm)
1 E-Cut long-life saw blade (form 203)
1 E-Cut universal saw blade (form 152)
1 Cutter blade, mushroom shaped
1 segment saw blade (form 244)
1 depth stop
1 sanding pad
5 Sanding sheets each grit size (K 80, 120, 180)
1 Systainer Sys 1