FSC 2.0 Q
Oscillator - 400 W
Order no. 7 236 36 50 24 3
Return to overview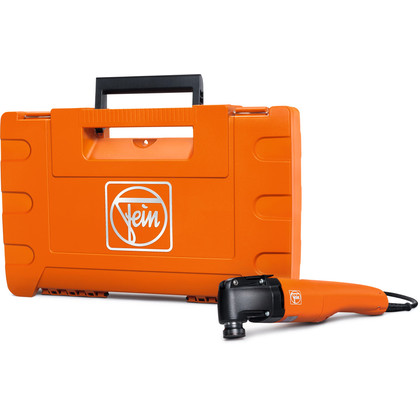 The powerful oscillator with quick clamping system for interior fitting and renovation.
Maximum quality and stability thanks to the use of ball / needle roller bearings and a motor and gearbox designed for continuous use at high load.
Convenient accessory changes without the need for extra tooling with the QuickIN clamping system.
Hexagonal tool mounting for excellent transfer of torque between machine and tool
Powerful oscillating motion for maximum work progress.
Electronic speed control
FEIN high-power motor for extraordinary performance
Wide range of accessories available for all applications.
Included in price
1 FEIN SuperCut Construction in a plastic tool case
Downloads