ASW 18-18
Order no. 7 112 69 60 00 0
Return to overview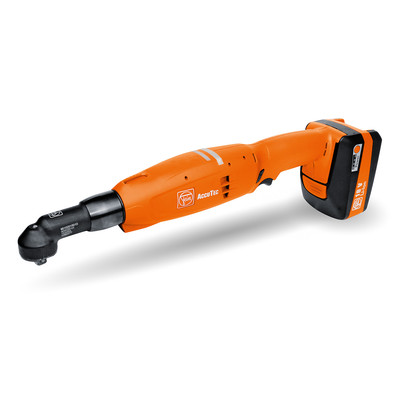 Certified screwdriver according to ISO 5393, VDI/VDE 2647, achieves CMK value > 1,67 at ± 10% (referred to 6 Sigma).
Maintenance-free, brushless FEIN PowerDrive motor.
Consistently precise tightening torque regardless of screwdriving operation.
FEIN Li-ion technology for more screw connections per battery charge.
MultiVolt interface. Cordless tool can be operated with all FEIN Li-ion batteries (12-18 V).
Sensor-based control means no loss of speed when screwdriving.
Process-optimised thanks to switch-on delay and restart lock (battery monitoring).
For soft and hard screwed connections.
Optical and acoustic display for screw connection results and storage battery capacity (tank display).
Compact and ergonomic design.
Tongue tools can be used.
Included in price
Supplied without battery, charger, angled head or torque wrench.
Technical data
Battery voltage18 V
Torque range6 - 18 Nm
Speed, no load375 rpm
Weight including angled head but not storage battery1,20 kg
Downloads