ABLS 1.6 E
Cordless sheet metal shears up to 1.6 mm
Order no. 7 130 02 61 00 0
Return to overview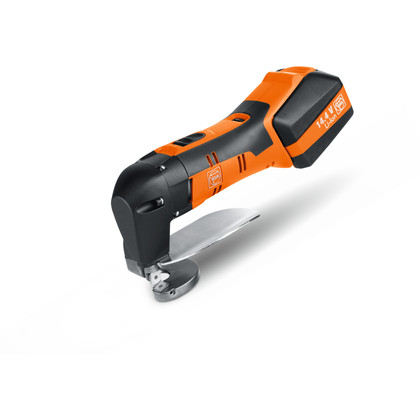 Ergonomic, curve-compatible cordless sheet metal shears for cutting and trimming thin sheets.
Outstanding ergonomics through compact and simple construction for optimal mobility of the shears.
Good curve precision with low sheet-metal distortion.
Four-fold reversing blade for clean and burr-free cutting with low operating costs.
Perfect for trimming and cutting.
Unrestricted view of the cutting line.
Motor with outstanding performance and stability.
Cutting capacity with one battery charge: 140 m.
Stainless steel up to 1.0 mm.
Included in price
1 ABLS 1.6 E

2 battery packs (Li-ion)

1 ALG 50 rapid charger

1 pair of blades

1 set of wrenches

1 hand guard

1 plastic carrying case
Show all
Technical data
Battery voltage14,4 V
Battery capacity5 Ah
Strokes2 200-3 700 rpm
Cutting speed6 - 9 m/min
Weight with battery2,1 kg
Show all technical attributes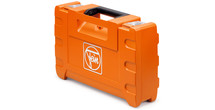 Tool case
Plastic, inner dimensions: 470 x 275 x 116 mm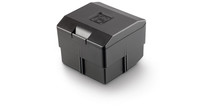 Plastic box
Box insert with lockable lid for small parts and accessories, suitable for tool box 3 39 01 118 01 0, max 5 items/box.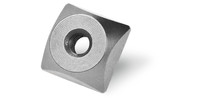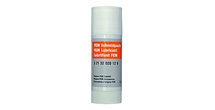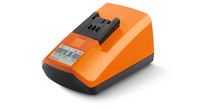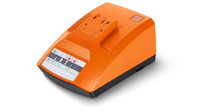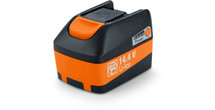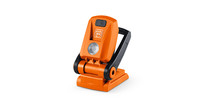 Cordless ALED 12-18 V LED lamp
Compact and durable cordless LED lamp with swivel-mounted lamp head. Compatible with all 12 / 14 / 18 V FEIN Li-ion batteries, including hook for attaching the lamp. Extremely lightweight at 130 g and very bright at 900 Lux. Colour temperature is the equivalent of daylight. The brightness can be set to 2 levels.