ASW 12-16
Precision cordless screwdriver, baton offset, up to 16 Nm
Order no. 7 113 04 50 02 0
Return to overview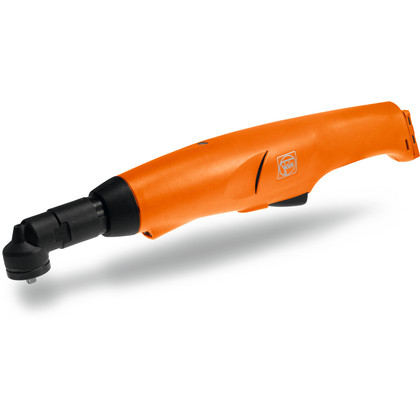 Certified baton offset screwdriver according to ISO 5393, VDI/VDE 2647, achieves Cmk value > 1.67 at ± 12% (referred to 6 Sigma).
Brushless, maintenance-free motor.
Consistently precise tightening torque regardless of screwdriving operation.
Process-optimised thanks to switch-on delay and restart lock (battery monitoring).
Reverse direction activated at the touch of a button.
Balancer suspension possible.
For soft and hard screwed connections.
Integrated illumination.
Soft start.
Soft cut-out.
Very high operating efficiency.
Angled heads can be adjusted by 360°.
Tongue tools can be used.
Technical data
Torque range5-16 Nm
Speed, no load300 rpm
Current/Voltages12 V
Tool Holder¼" Outer square
Downloads