BLK 2.0 E
Nibbler up to 14 gauge
Order no. 7 232 40 60 12 0
Back to overview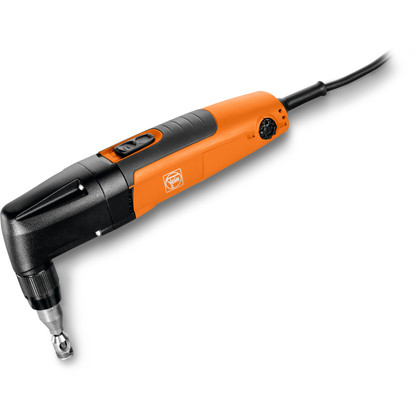 Compact nibbler with unlimited curve compatibility for corners and edges.
High curve precision due to special cutting head geometry. Nibbler can turn on the spot.
Especially well-suited for cutting edged sheet metal with a minimum bend radius of 1/8 in.
Cutting direction setting can be changed in 45° increments up to 360° using tool-free rotating cutting head.
QuickIN rapid change system.
Optimal ergonomics.
Motor with outstanding performance and stability.
Ideal for cut-outs.
Optimally suited for template cuts.
Chip protection mesh on vent slots.
16 ft. cable.
Stainless steel up to 20 gauge.
Technical data
Power consumption350 Watts
Power output210 Watts
Strokes1,000 rpm
Cutting speed3.3 ft/min
Cable with plug16 ft
Show all technical attributes
Download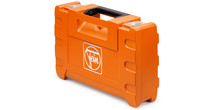 Tool Case
Plastic, interior dimensions: 18-1/2 x 12-1/4 x 5-1/4 in [470 x 275 x 116 mm]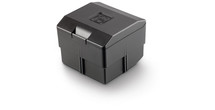 Plastic box
Box insert with lockable lid for small parts and accessories, suitable for tool case 3 39 01 118 01 0.