BLK 1.3 TE
Nibbler up to 18 gauge
Order no. 7 232 41 60 12 0
Back to overview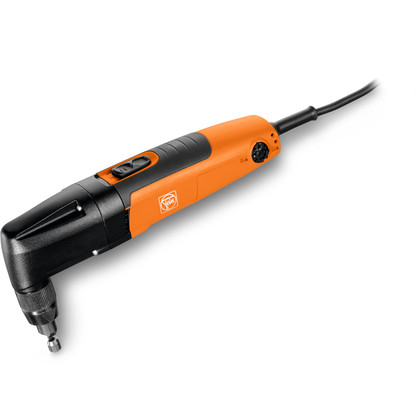 Compact and rapid nibbler for trapezoid sheet metals.
7.5 ft./min cutting speed for excellent work progress.
Optimum ergonomics, including a motor housing that is up to 20% slimmer thanks to an extremely narrow drive head.
Cutting direction setting can be changed in 45° increments up to 360° using tool-free rotating cutting head.
QuickIN rapid change system.
Rotating punch for up to 30% longer service life.
Low operating costs due to long tool life of punch and die.
Motor with outstanding performance and stability.
Chip protection mesh on vent slots.
16 ft. cable.
Brief overlapping area up to 12 gauge.
Stainless steel up to 25 gauge.
Technical data
Power consumption350 Watts
Power output210 Watts
Strokes1,800 rpm
Cutting speed7.5 ft/min
Cable with plug16 ft
Show all technical attributes
Download