BLK 1.3 CS
Nibbler up to 18 gauge
Order no. 7 232 36 12 36 3
Back to overview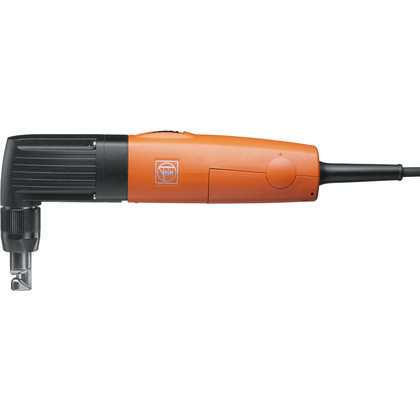 Compact and rapid nibbler for corrugated sheet metals.
7.5 ft./min cutting speed for excellent work progress.
Optimum ergonomics, including a motor housing that is up to 20% slimmer thanks to an extremely narrow drive head.
Cutting direction setting can be changed in 45° increments up to 360° using tool-free rotating cutting head.
QuickIN rapid change system.
Motor with outstanding performance and stability.
Technical data
Power consumption350 Watts
Power output210 Watts
Strokes1,800 rpm
Cutting speed7.5 ft/min
Cable with plug16 ft
Show all technical attributes
Download