ASzxeu 636-1
Angle Drill up to 5/16 in
Order no. 7 205 34 00 22 0
Back to overview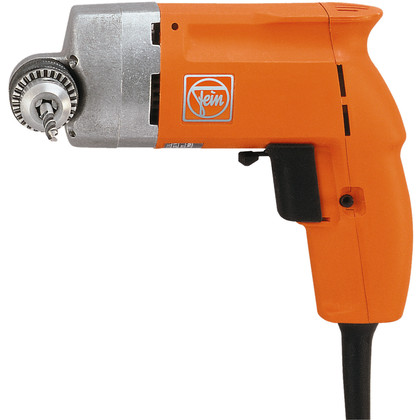 Extremely small angle drill for working in difficult-to-reach areas.
High torque motor with excellent speed stability for steady drilling progress.
Barrel-type motor housing with integrated aluminium support for superb service life.
Robust design with metal gear head for maximum operating demands.
Reversible.
Variable electronic speed control.
Conical holder for drill shaft.
High-quality key-type drill chuck.
FEIN kinetic handle.
Width across corners only 11/16 in.
Low gear head height.
available in 230 V only
Technical data
Power consumption300 Watts
Power output145 Watts
Full load speed0-880 rpm
No load speed0-1,590 rpm
Cable with plug16 ft
Show all technical attributes
Download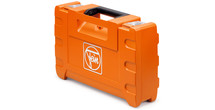 Tool Case
Plastic, interior dimensions: 18-1/2 x 12-1/4 x 5-1/4 in [470 x 275 x 116 mm]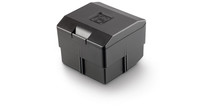 Plastic box
Box insert with lockable lid for small parts and accessories, suitable for tool case 3 39 01 118 01 0.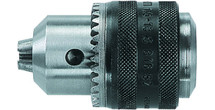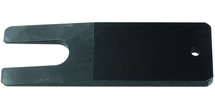 Drifts
For drill chuck, 2 Pack