Turbo II HEPA
Wet/Dry Dust Extractor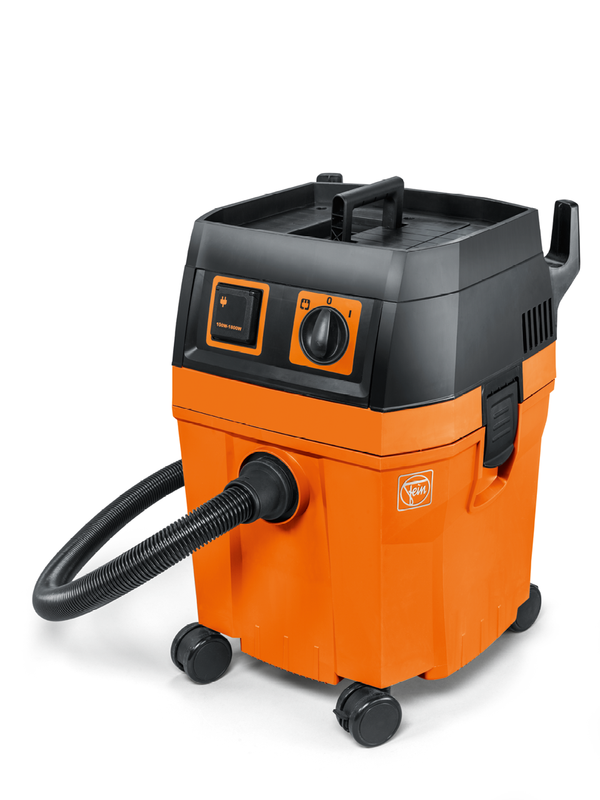 ---
Turbo II HEPA
Wet/Dry Dust Extractor
Powerful wet and dry vacuum cleaner for connecting power tools during workshop and installation use.
Product number: 9 20 28 236 99 0
Details
High performance turbine for 151 cfm (71 l/s) flow rate and 98.4" of water lift (245 mbar vacuum).
Low volume of 66 dB (A).
Large range due to 19 ft [6 m] power cord and 13 ft [4 m] vacuum hose.
Large wheels rotate 360° for optimal maneuverability, even in tight conditions.
Autostart outlet with power-on delay to prevent current spikes.
Tool coupling with suction control for easy control of suction power.
Practical storage area with rim.
---
Price includes
1 filter bag
1 HEPA filter
1 tool coupling with suction control
1 suction hose 13 ft [4 m], 1-3/8 in [35 mm] dia.