PLATE BEVELLERS. Bevel without compromise
FEIN Canada, the solution provider to the Canadian metalworking market, is pleased to partner with N.KO Machines - a prominent world manufacturer of high quality efficient beveling systems. N.KO Bevellers are among the world's best, bringing innovation and a new revolutionary solution to the sphere of bevelling systems.
All bevelling machines and accessories are only made from European and American components and are known for their premium quality. N.KO products are tested and certified for sale in Canada.
More information, please see here​​​​​​​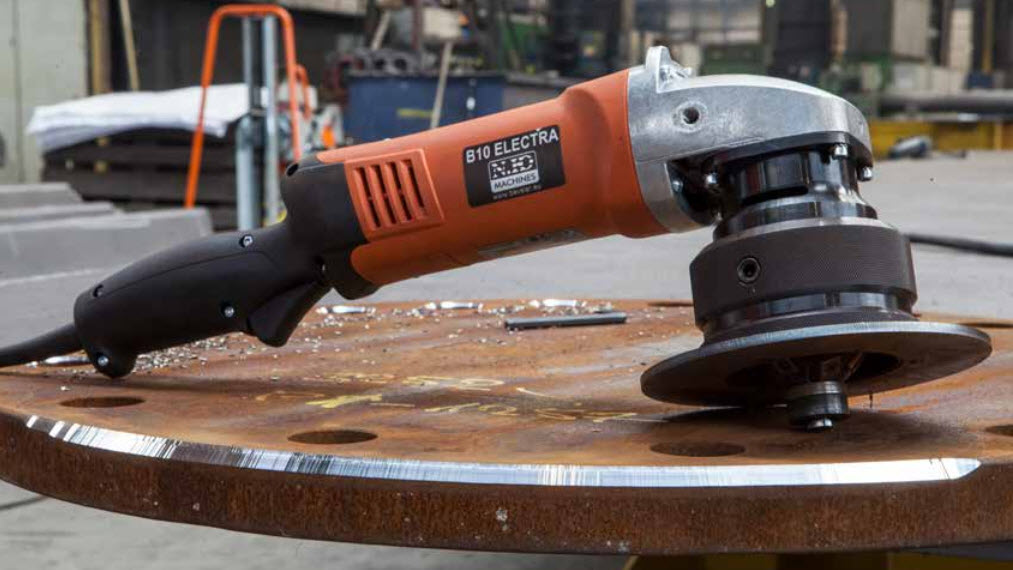 For a wide variety of applications
Make an appointment today for a free demonstration.
Dividing, sawing & cutting/milling
Cutting sheet metal involves a variety of tasks and special solutions. At FEIN, you will find the right solution – for any material, any application, and any sector. FEIN values no-fatigue handling and speedy work progress. That is why all FEIN machines have one thing in common: perfect ergonomics for convenient work. Thanks to their compactness, FEIN nibblers are among the most agile, curve-compatible cutting tools available. FEIN slitting shears are used for dividing sheet metal, profiles and pipes when chips are unacceptable. They are equally suitable for sectioning and cutting. You can create even chamfers with FEIN bevelers or use them to prepare perfect welds, radii for downstream coating work, and perfect visible and functional edges.