ASte 638
Compass saw, up to 5/16 in in steel / 2 in in wood
Order no. 7 234 15 24 11 0
Back to overview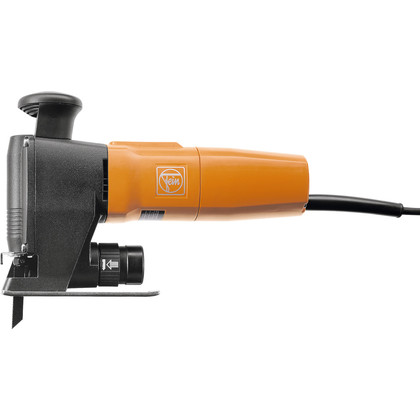 Metal jigsaws with continuously variable speed control and stainless steel sole plate for unsurpassed precision, robustness and service life.
Machine design for optimal results in metals, stainless steel, insulation material (sandwich) and hard wood. With an extremely robust, 4 mm thick, stainless steel base plate.
Variable electronic speed control for optimum cutting speed and saw blade service life.
Excellent ergonomics.
Precise weight balancing results in extremely smooth operation.
Swarf removal can be switched between extraction or blowing.
Technical data
Power consumption450 Watts
Power output245 Watts
Strokes1,050-2,600 rpm
Stroke of blade3/4 in
Cable with plug16 ft
Show all technical attributes
Download