ASCD 12-100 W4C
Cordless Impact Wrench
Order no. 7 115 03 64 00 0
Back to overview

FEIN Select+ offers you the possibility to combine several 18 V cordless machines for professional metalworking as required - with or without FEIN batteries and chargers.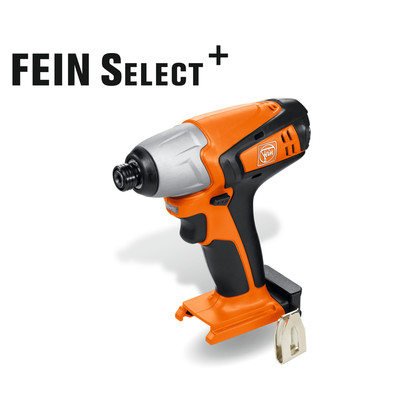 Small, lightweight cordless impact wrench with powerful 885 in/lbs [100 Nm] torque.
Powerful, durable DC motor with protection against overheating and overloading.
Up to 885 in/lbs [100 Nm] torque - easily unscrews bolts up to 1/2 in [M12].
Slim, short design, only 6-1/4 in [158 mm] in length.
Extremely robust, due to glass fiber­reinforced housing.
Aluminum gear housing.
Bright LED light on the housing.
Includes belt clip and bit garage.
FEIN SafetyCell technology. Protects the battery and the machine from overloading, overheating and deep discharge.
The battery capacity can be read directly on the battery.
One charger for all voltage classes of FEIN Li-ion batteries.
Price includes
1 cordless drill/driver

1 belt clip

1 bit garage

1 tool case
Technical data
Battery voltage12 V
No load speed2,700 rpm
Blows per minute3,450 rpm
Max. torque885 in/lbs
Fastening8 mm / M12
Show all technical attributes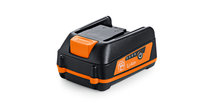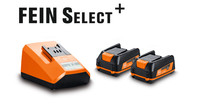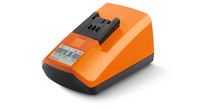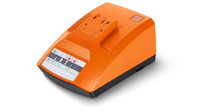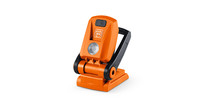 Cordless LED lamp ALED 12-18 V
Compact, long-lived cordless LED lamp with swiveling lamp head. Compatible with all 12 / 14 / 18 V FEIN li-ion batteries, includes hook for hanging lamp. Extremely lightweight at 130 g and very bright with 900 lux. Color temperature matches daylight. The brightness can be set at 2 levels.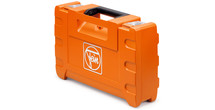 Tool Case
Plastic, interior dimensions: 18-1/2 x 12-1/4 x 5-1/4 in [470 x 275 x 116 mm]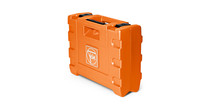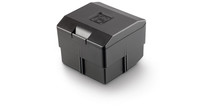 Plastic box
Box insert with lockable lid for small parts and accessories, suitable for tool case 3 39 01 118 01 0.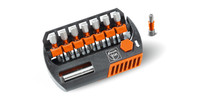 FEIN Impact Bit Box 29
2-component bits (29 mm) made from high quality tool steel alloy, optimally hardened. Maximum torsion zone. Last several times longer than standard 25 mm bits. Also suitable for impact wrenches. Contents: PZ 2, PZ 3, TX15, TX20, TX25, TX30, TX40 + magnetic bit holder.