WSG 17-150 P
Compact Angle Grinder Ø 6 in
Order no. 7 222 11 60 09 0
Back to overview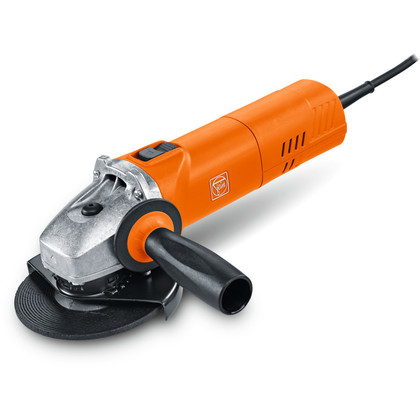 Handy compact angle grinder with large reserve capacity for efficient grinding and cut-off work.
Up to 30% longer brush service life and more material removal than comparable angle grinders.
POWERtronic for enormous power, reserve capacity and extremely uniform speed under load.
Extensive operator protection thanks to KickBack Stop, self-start lock, soft start, and electronic overload protection.
The lightest and shortest of its type.
Solid metal gear head for maximum robustness and service life.
Best vibration values in its class.
13 ft long, HO7 industrial cable.
Technical data
Power consumption1,500 Watts
Power output900 Watts
No load speed8,500 rpm
Cable with plug13 ft
Weight according to EPTA5.3 lbs
Show all technical attributes
Download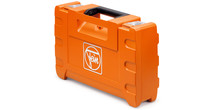 Tool Case
Plastic, interior dimensions: 18-1/2 x 12-1/4 x 5-1/4 in [470 x 275 x 116 mm]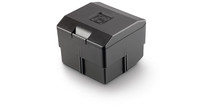 Plastic box
Box insert with lockable lid for small parts and accessories, suitable for tool case 3 39 01 118 01 0.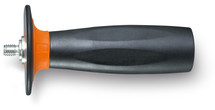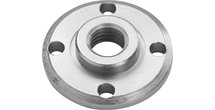 Outer flange
5/8-11 in, for flexible grinding/cutting wheels.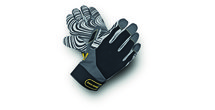 Work gloves
Vibration-reducing, certified according to EN 388/420, EN ISO 10819, EEC No. 0200, No. in pack 1 pair (special order only)