FEIN SuperCut FSC 1.7
Oscillating multi-tool - 450 W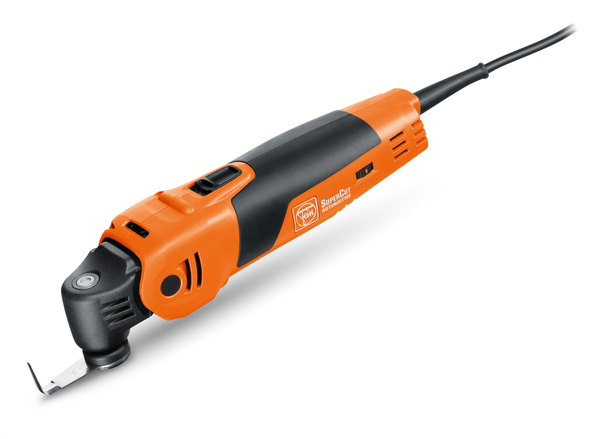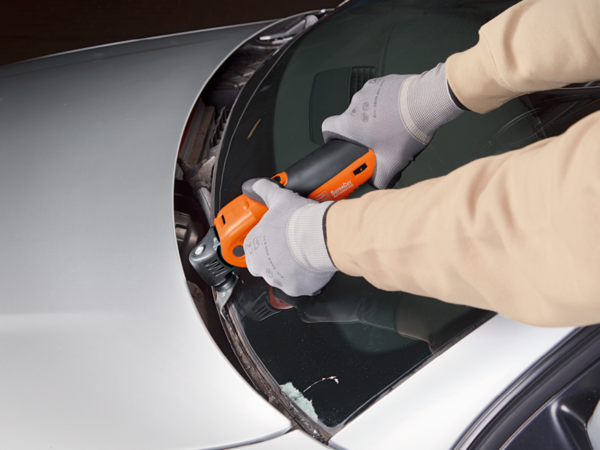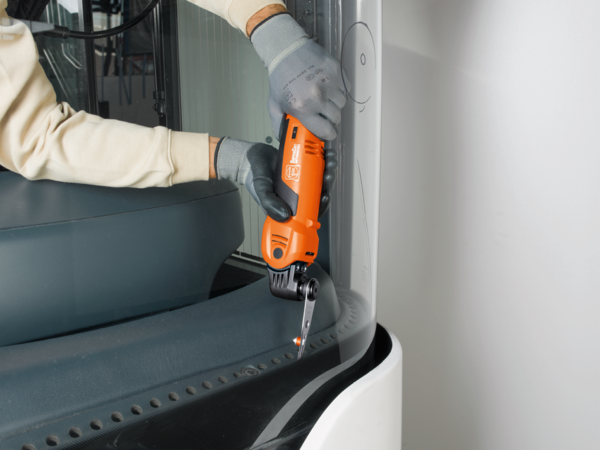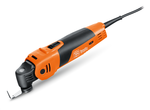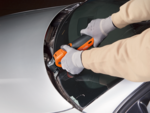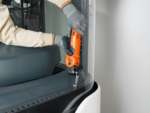 ---
FEIN SuperCut FSC 1.7
Oscillating multi-tool - 450 W
The powerful oscillator is designed solely for use in the automotive industry and ideally for applications including cutting out windows and working on the body.
Product number: 7 229 49 61 00 0
Details
FEIN anti-vibration system. Up to 70% fewer vibrations as the external motor housing is completely separate. For permanently safe working.
450 W FEIN high-power motor with high copper content for outstanding cutting speeds and maximum work progress, suited to continuous use and overload.
Tacho generator. High-quality electronics for constant speeds under load. Infinitely variable electronic speed setting.
Hexagonal tool mounting with frictional connection between machine and tool.
Metal gearbox. Ability to withstand high loading and outstanding service life.
Large working radius thanks to finely stranded 5 metre rubber cable of industrial quality.
Large selection of accessories, including those for cutting, grinding and scraping.
Technical data
Manual with screw, hexagon socket
Vibration and sound emission values
Uncertainty of measured value KpA
Uncertainty of measured value KWA
Uncertainty of measured value KpCpeak
---
Price includes
1 key
1 sharpening stone (6 37 19 010 01 4)
1 Mounting bolt (3 30 01 039 01 7)
1 plastic carrying case