ABSU 12 C
2-speed cordless drill/driver
Order no. 7 113 20 61 00 0
Back to overview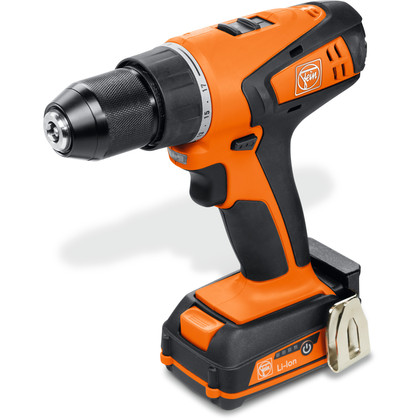 Powerful and light cordless drill/driver with fixed drill chuck.
Powerful and long-life DC motor with overheating and overload protection.
Robust solid metal drill chuck with chucking force safety device.
Short design of 180 mm.
Perfect for use with stepped drill bit, e.g. for drilling initial holes in sheet metals.
17 torque levels – force can be easily metered up to 20 Nm for tough screw connections.
2-speed solid metal gearbox.
Bright LED light on housing.
2.5 Ah battery capacity for up to 350 screw connections (5 x 40 mm).
FEIN SafetyCell technology. Protects the battery and tool from overload, overheating and total discharge.
The battery charge can be read off the battery.
Includes belt holder and magnetic bit holder.
One charger for all FEIN Li-ion batteries of all voltage classes.
Included in price:
1 cordless drill/driver

2 battery packs (Li-ion)

1 belt clip

1 bit holder

1 rapid charger ALG 50

1 plastic carrying case
Show all
Technical data
Battery voltage12 V
Battery capacity2,5 Ah
Motor2-pole DC
Gearbox2-speed
Speed, no load400 / 1 300 rpm
Show all technical attributes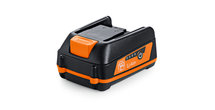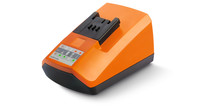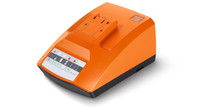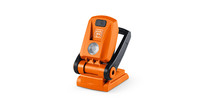 Cordless ALED 12-18 V LED lamp
Compact and durable cordless LED lamp with swivel-mounted lamp head. Compatible with all 12 / 14 / 18 V FEIN Li-ion batteries, including hook for attaching the lamp. Extremely lightweight at 130 g and very bright at 900 Lux. Colour temperature is the equivalent of daylight. The brightness can be set to 2 levels.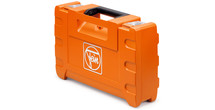 Tool case
Plastic, inner dimensions: 470 x 275 x 116 mm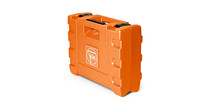 Tool case
Suitable for ABSU 12, ASCD 12, ASCM 12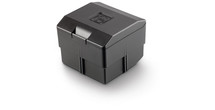 Plastic box
Box insert with lockable lid for small parts and accessories, suitable for tool box 3 39 01 118 01 0, max 5 items/box.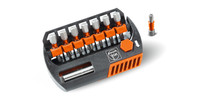 FEIN Impact Bit Box 29
2-component bits (29 mm) made from high-quality alloyed tool steel with optimum hardening. Maximum torsion zone. A service life several times that of 25 mm standard bits. Also suitable for impact wrench/drivers. Contents: PZ 2, PZ 3, TX15, TX20, TX25, TX30, TX40 + magnetic bit holder.