Dry-grinding stainless steel pipes produces tarnishing. This isn't just an aesthetic problem; it also increases the risk of corrosion. Pipes then have to be reworked in a time-consuming process. Tarnishing is caused by the heat that builds up during dry grinding. The heat triggers oxidisation processes in the material which become visible as tarnishing.
In contrast, wet grinding delivers extremely good grinding results without the need for time-consuming rework. Wet grinding involves applying cooling lubricant directly on the workpiece to be machined, so that no or very little heat builds up during grinding and no tarnishing develops. Wet grinding is recommended for all stages of work, from coarse grinding to surface-finishing.
Although wet or cool grinding achieves better results, smaller companies in particular are reluctant to invest in cool grinding equipment. But it is well worth investing in, even for small amounts of work. In addition to the cost savings resulting from the high work quality, wet grinding is also kinder to the grinding belts. Their service life is considerably longer. For tradesmen, wet grinding delivers added safety and comfort when working. Swarf is bound in the coolant, so dust pollution in the workshop is low. A closed coolant circuit reduces coolant consumption and makes eco-friendly disposal easier.
Cool grinding equipment is worthwhile for all high grade steel processing workshops in handrail, plant or container construction as well as in classic metal construction. Modular belt grinding systems, such as those offered by FEIN under the GRIT by FEIN brand, offer an alternative to purchasing a complete wet grinding system. They allow you to add a cooling lubricant module, which can be mounted tool-free if necessary, to centreless grinders.
1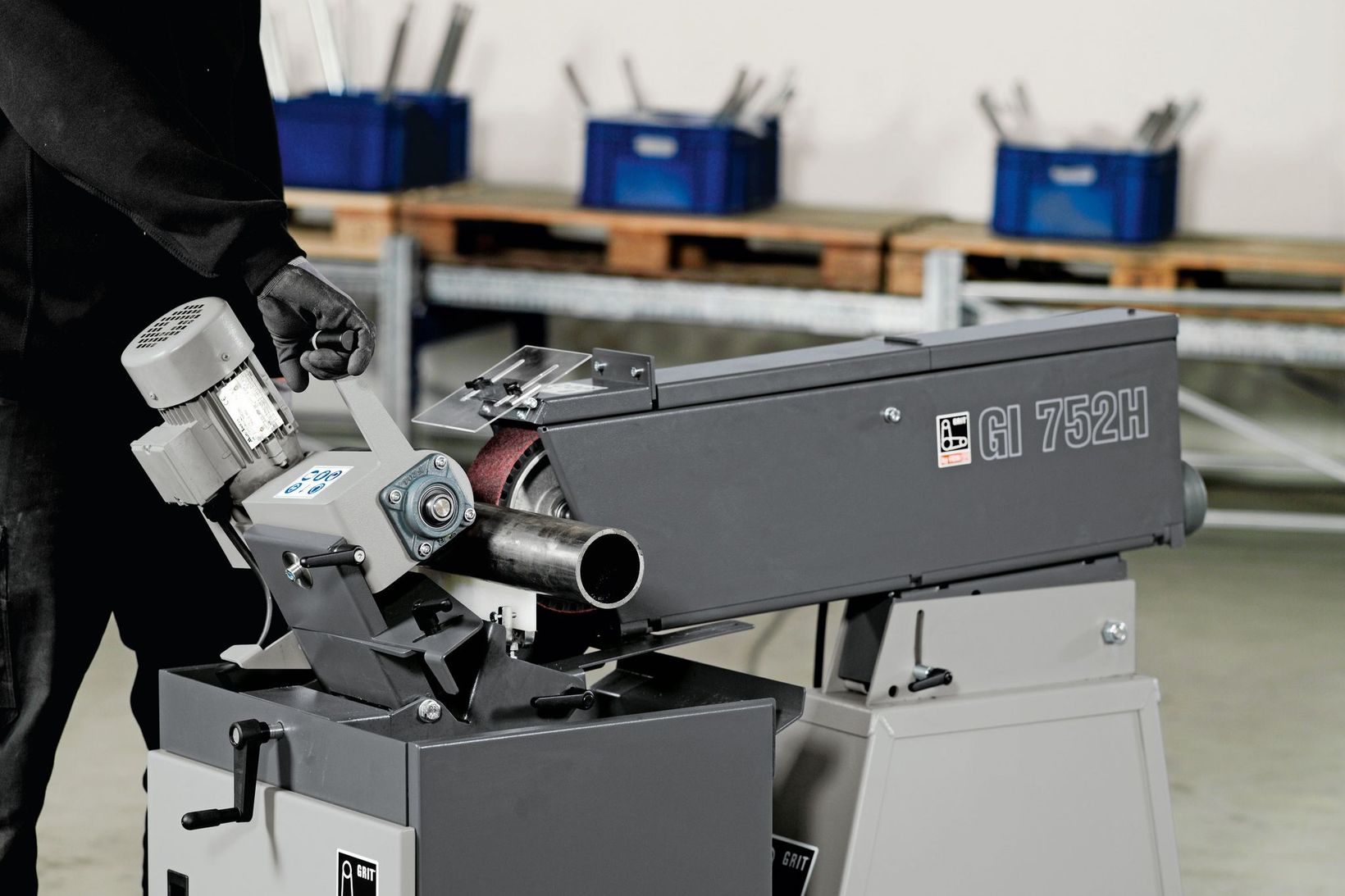 Industrial centreless grinding in volume production using a centreless grinding module.
2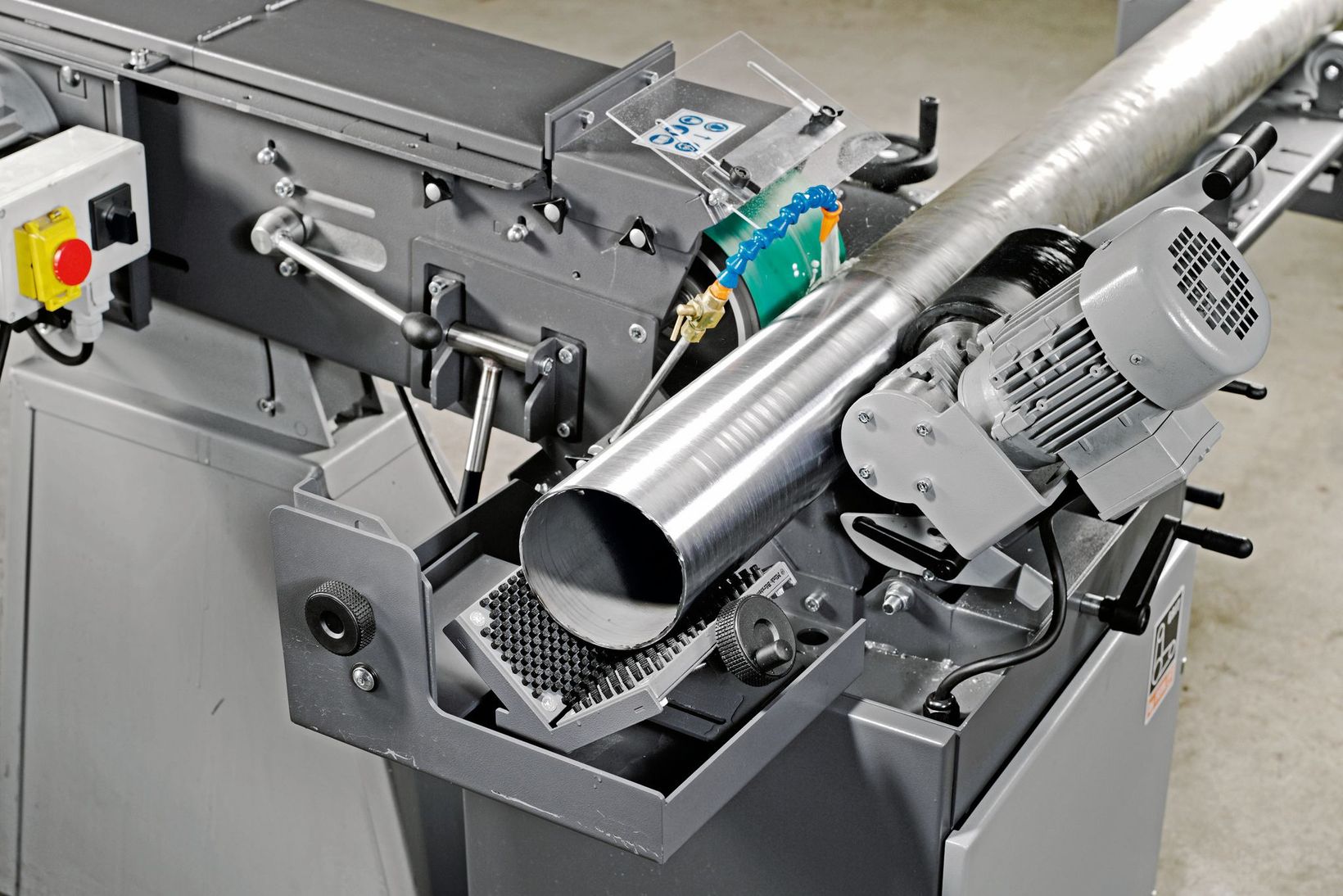 For wet grinding, a cooling lubricant module is added to the centreless grinding module and cooling lubricant applied directly to the workpiece.
3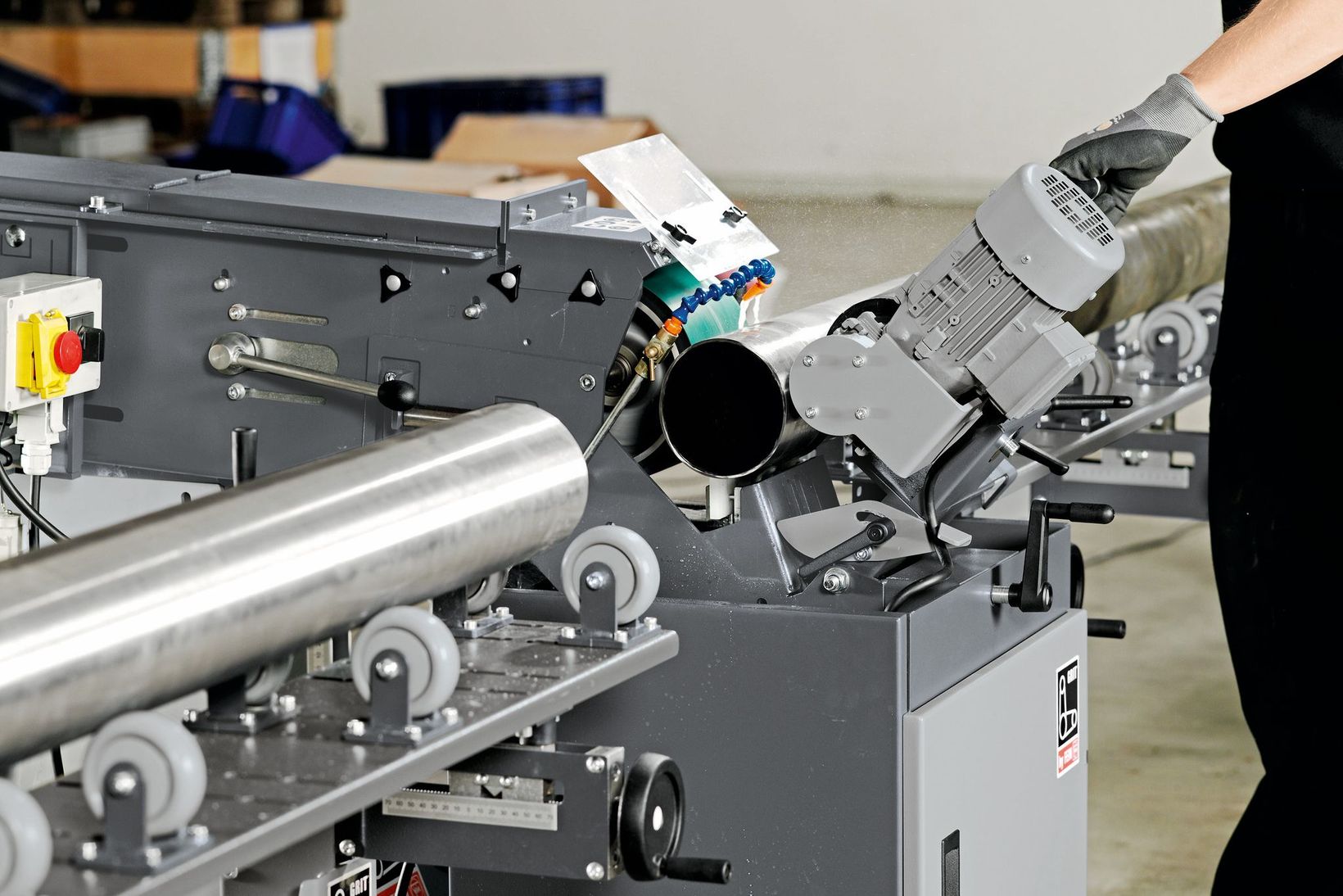 Wet grinding achieves better results and increases the service life of the grinding belts.