Everyone gets excited before moving into their new home but first there are some renovations on the cards. If you do this work yourself, you can add a personal touch to your new home and also save the household a lot of money.
If you've got some DIY skills and the right tools, nothing can go wrong. Power tools, capable of various applications, are of particular practical benefit. The FEIN MultiMaster, for example, can be used as a saw, file, grinder, scraper or polisher. The versatile helper and its matching original accessories are great for numerous renovation tasks. The E-Cut saw blades can be used to saw parquet or laminate, fit skirting boards and door frames or produce small recesses. Windows and doors can be quickly and reliably sanded down with the round sanding pad with its 115 mm diameter. Even hard-to-reach corners and edges aren't a problem for the triangular sanding pads. An extraction set ensures dust-free working. Defective tiles in the bathroom or kitchen are cut out with precision using the carbide segment saw blade. And if the old carpet doesn't go with the new look, the rigid stopper knife will remove left over carpet and adhesive while the carbide rasp gets rid of plaster, cement or tile adhesive.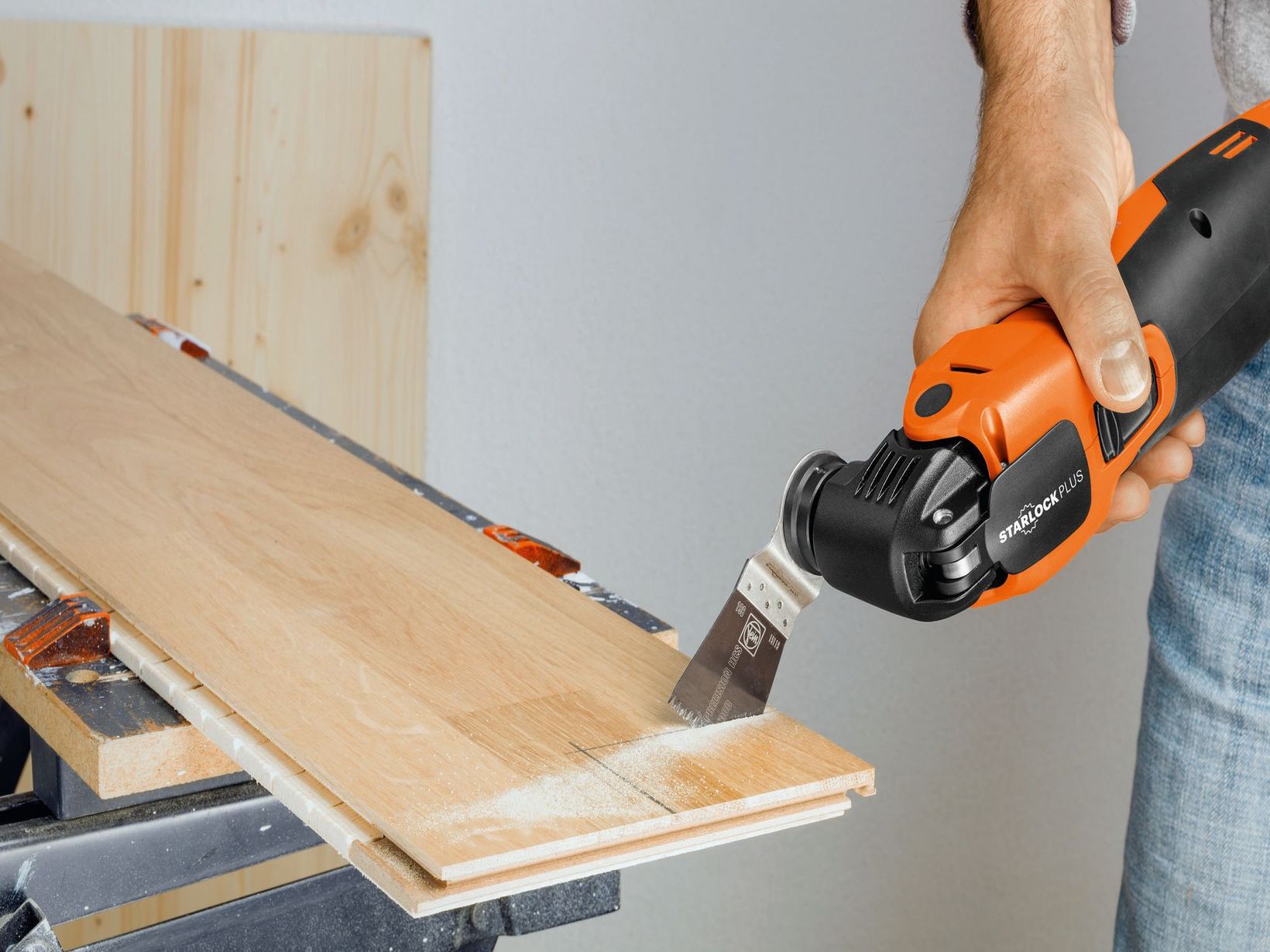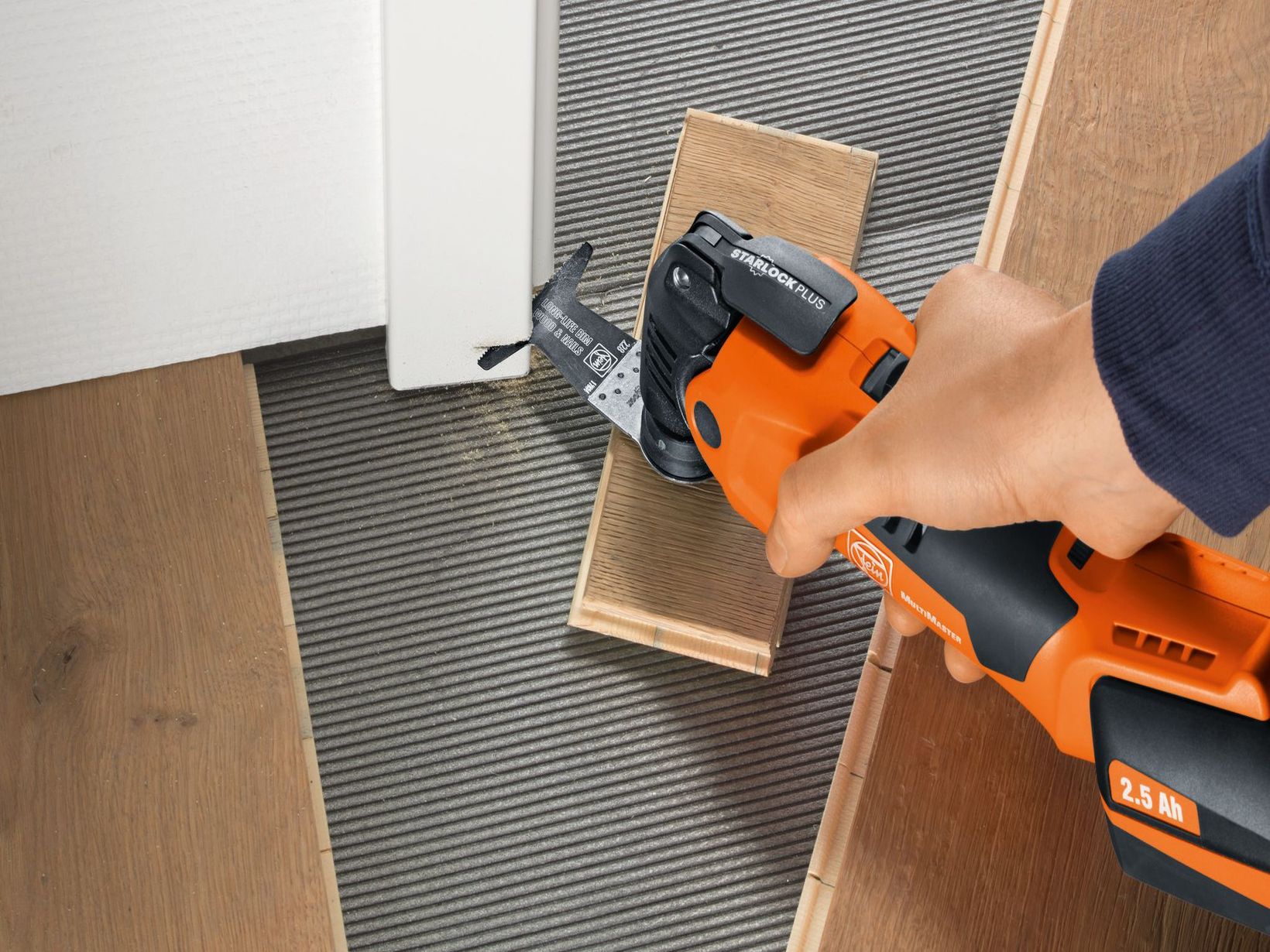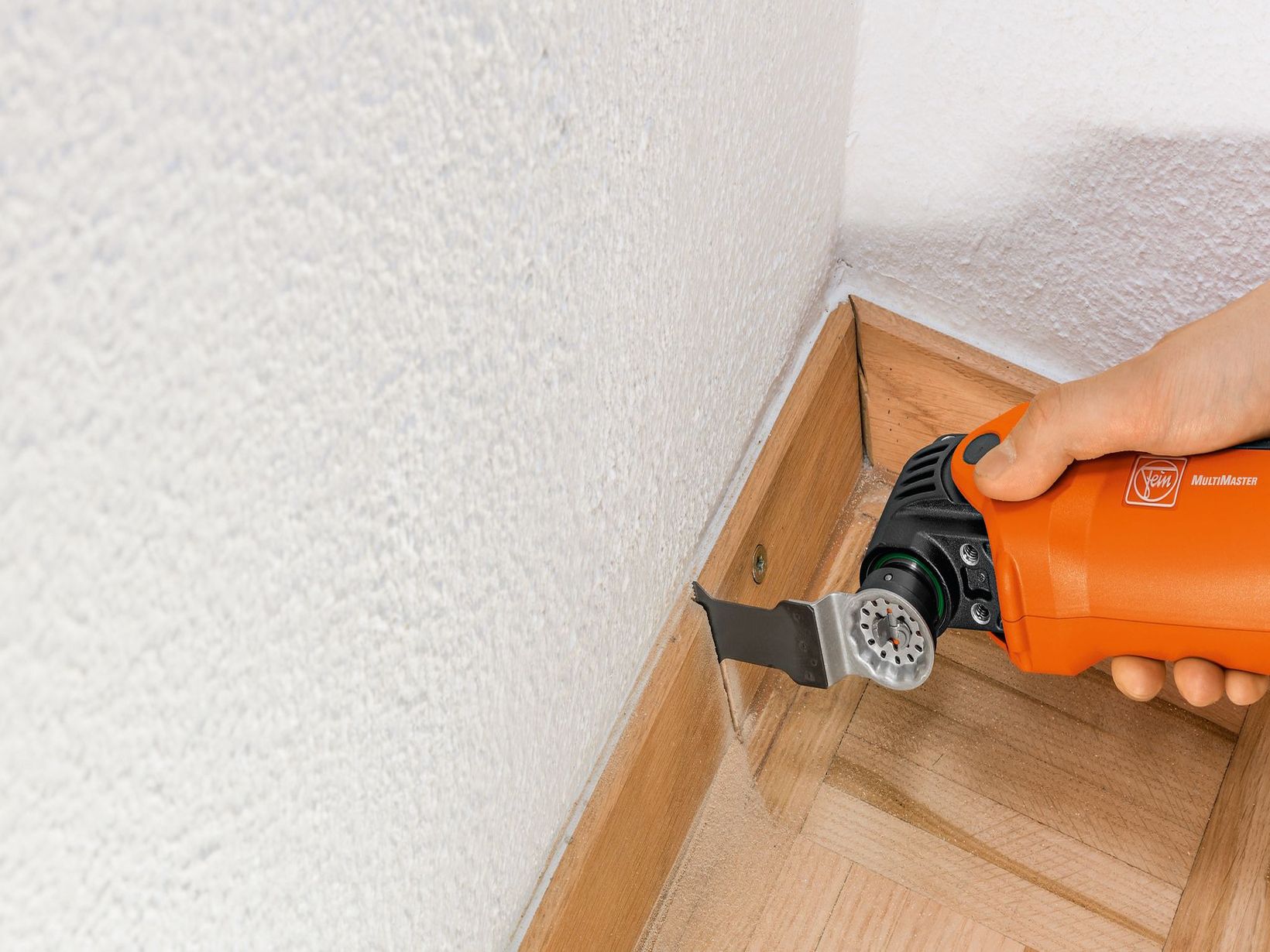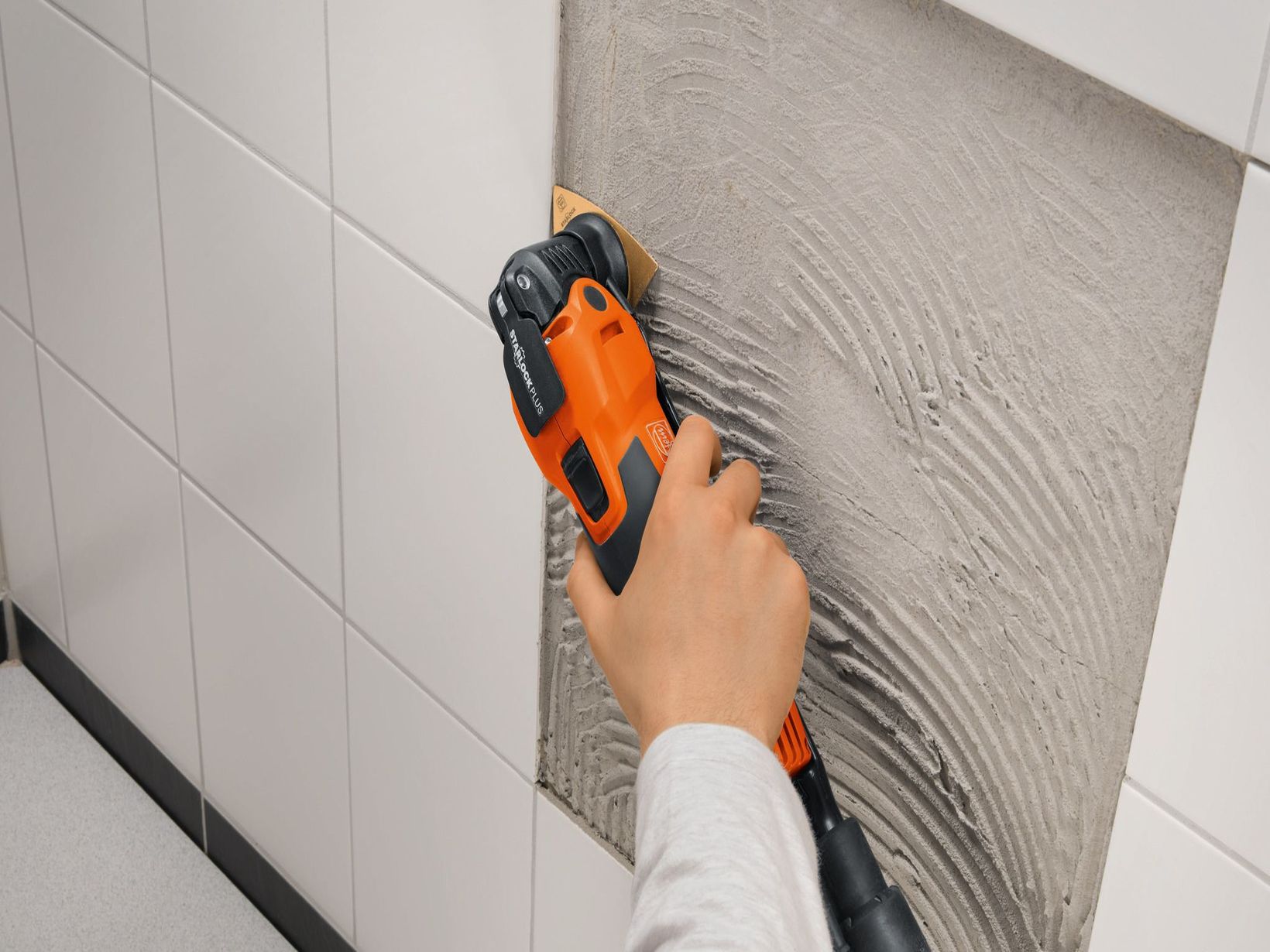 These comprehensive accessories make the power tool a universal helper. Thanks to the tool-free QuickIN clamping system, the accessories are swapped in an instant. Even once you've moved in, the renovation system will prove essential in your home and garden. And not just there: it can be used for a huge number of applications in model-building and for car and boat maintenance too.