Slitting shears have the benefits of speed and accuracy. High-quality tools like FEIN slitting shears achieve cutting speeds of up to 10 metres per minute. The cutting technique does not warp the material because the shears cut out a thin strip from the metal sheet. This technique requires relatively little feed force to be applied. Slitting shears are most suitable for cut-offs and cut-outs in spiral seam pipes and single rolled sheets. The sheet should be no more than 2 mm thick.
For sheets up to 4 mm thick, we recommend sheet metal shears. Unlike slitting shears, sheet metal shears simply cut through the material. With a powerful motor, they achieve cutting speeds of up to 8 metres per minute. This cutting technique warps the material on one side. Sheet metal shears are mostly used for cut-offs and long cuts in single rolled sheets.
For corrugated, trapezoid or thick sheet metal and profiles, we recommend using a nibbler. This tool punches with precision through the workpiece, handling material thicknesses of up to 5 mm without warping. Nibblers are usually very compact, allowing you to cut curves and cut-outs with accuracy even in hard-to-reach places, for example when building control cabinets.
1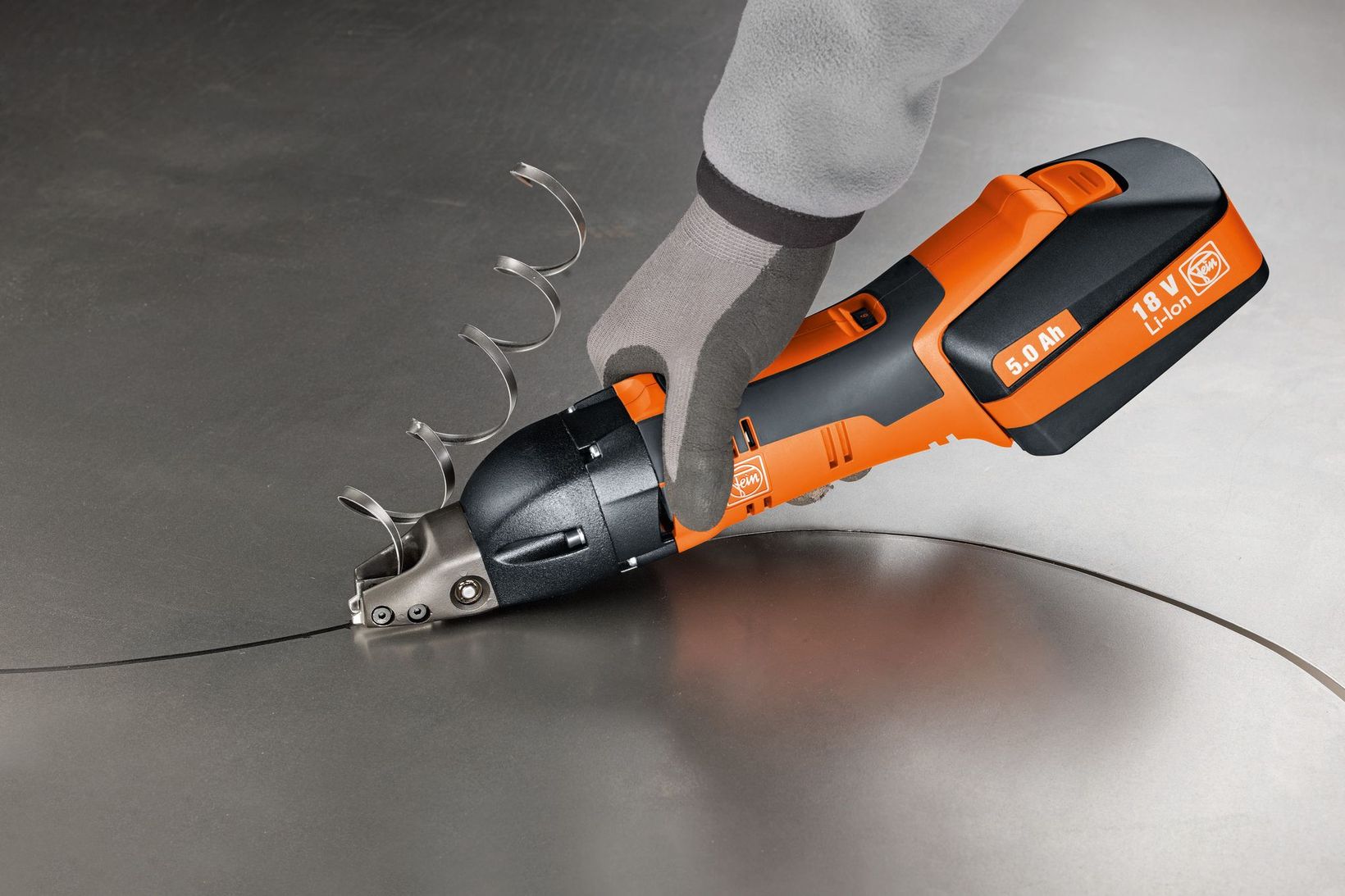 Slitting shears deliver clean, warp-free results.
2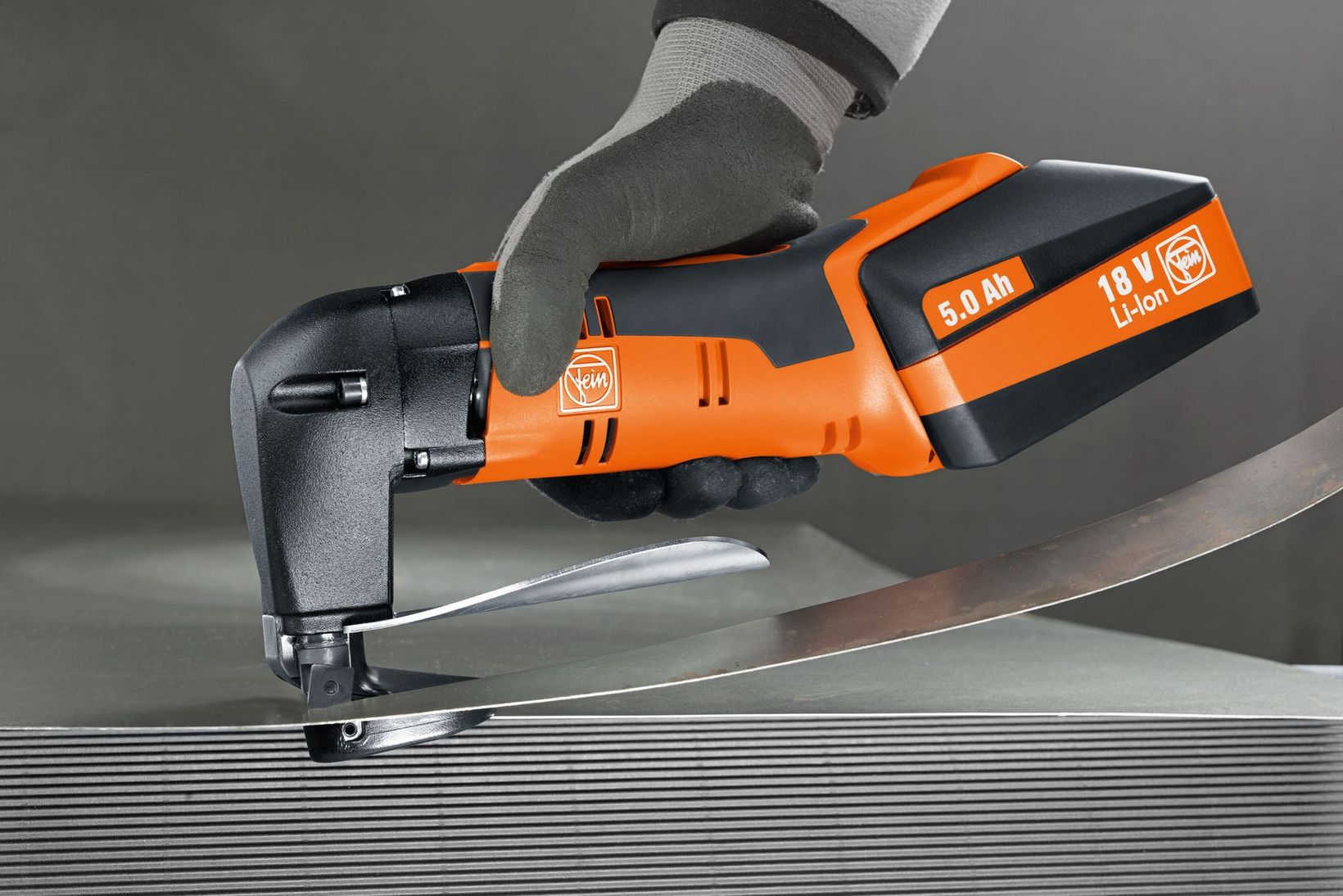 Sheet metal shears for optimum cutting performance even with thicker metal sheets.
3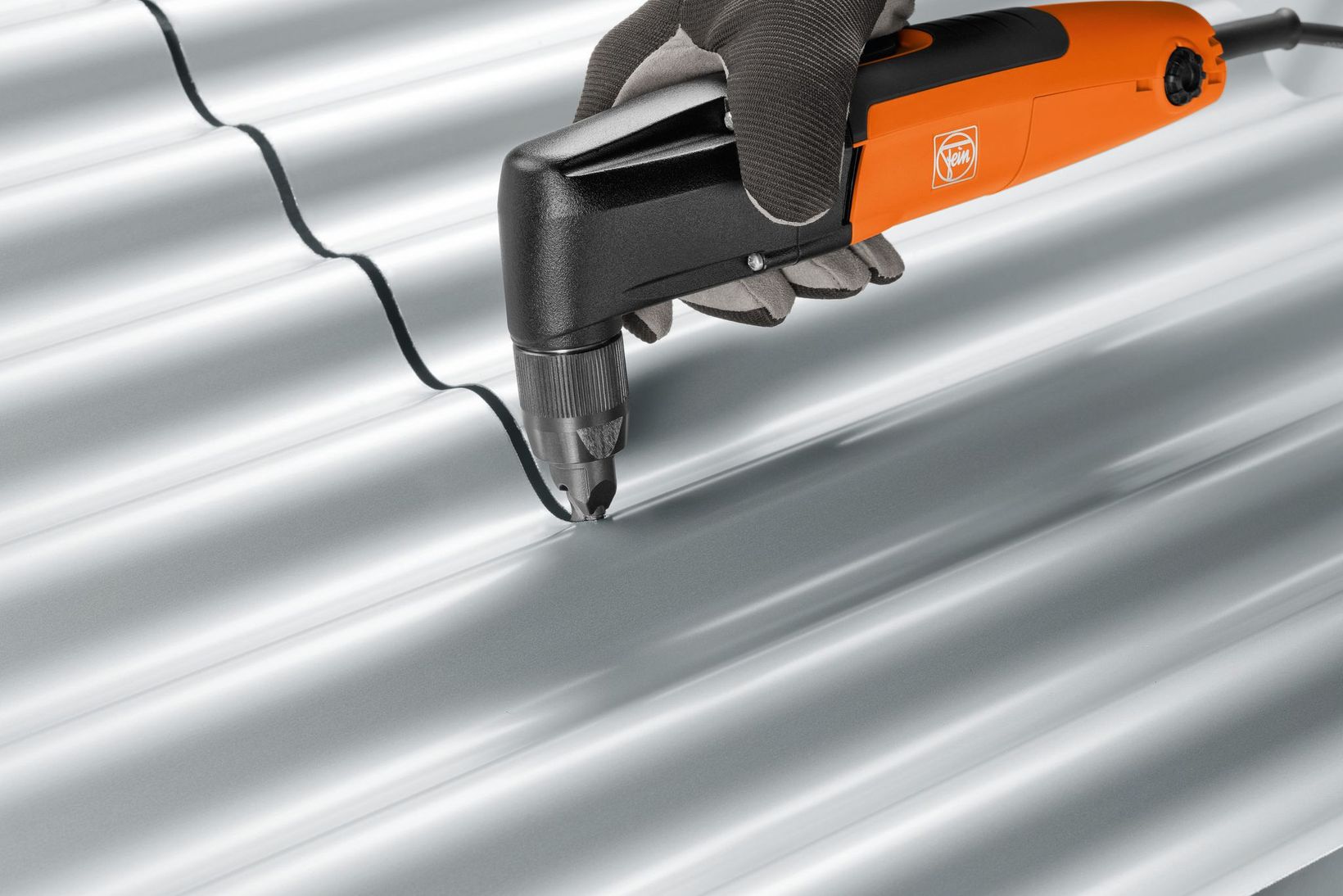 Nibblers are highly flexible and manoeuvrable.