The Company:
Tooltechnic Systems (AUST) Pty Ltd (TTS), based in Dandenong, 35 km SE of Melbourne in Victoria, Australia with a modern warehouse, training centre as well as repair- and service facility.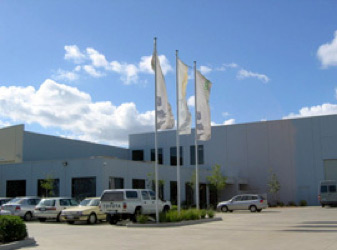 What we do:
Importer and wholesaler of premium power tools and related products, mainly sourced from Germany and other European suppliers.
What we aim for:
To be recognized as the company, that offer the best performing products in Australia when it comes to power tools, accessories and consumables supported by the best pre- as well as after sales service in the market.
Rather than just selling product, we offer complete problem solutions that can consist of numerous system components. By working closely with the end user, we aim to add value to their business.
Our Market:
TTS supplies products mainly for the following trades:
building and construction
cabinet making, interior fit out, joinery
painting and decorating, plasterers and dry wall
concrete
industrial engineering and metal working trades
We also service the car-refinishing industry through our AUTOMOTIVE division.
Our Distribution:
In order for the end user to get the best out of the product he/she purchases, getting the full picture of the benefits offered by the product is as important as selecting the right product for the job.
It is only when the customer fully understands what options are available for the job on hand, a qualified purchasing decision can be made.
In absence of such knowledge, the price becomes the main influencer when making purchasing decisions.
TTS is committed to working only through distribution channels and distribution systems, which are committed and able to provide the end user with an excellent experience when it comes to selecting the right tool or accessory.
Working with a selective network of distribution partners, which are well trained, offer the customer a choice by stocking a wide range, and are always well stocked to meet customers' needs quickly and efficiently, differentiates us from the majority of our competitors.
TTS aims to increase the market share of its brands by providing excellence in End User Brand experience.
It is our aim, by the end of 2018 to have established the best distribution system for power tools in Australia when it comes to Customer Satisfaction. For the brand Festool, our aim is to create the best distribution system world-wide.
Our Products:
Power Tools
Saw-Tables
Abrasives
Fasteners
Our culture:
In order achieve our ambitious targets in the competitive Australian Market, we are promoting a culture that is best summarized by the concept of "Getting a bit better every day".
Please find more details about our culture on www.tooltechnic.com.au.
Ownership:
We are a 100 % Australian family owned business.
Until 2009, TTS was a 100% subsidiary of Tooltechnic Systems in Germany, the producer of Festool and Protool Power tools, who have been represented in the Australian Market for over 40 years.
In the 2010, the 2 previous Managing Directors of the company, Holger Schulz and Blair Brydon bought the company in a management-buyout (MBO).
Blair is responsible for the Sales and Marketing, while Holger is looking after Operations as well as New Business Opportunities.
Holger has been working for Festool for over 20 years in various roles in National and International sales, including working as VP Global Sales for 3 years, and Blair has been successfully running a number of his own businesses in New Zealand before moving to Australia.
Our Awards:
In 2012 we were awarded the VICTORIAN WHOLESALER OF THE YEAR AWARD 2011 by the International Financial Consulting Company Dunn and Bradstreet.
In 2014 Tooltechnic Systems in Australia received the SUPPLIER OF THE YEAR AWARD by the TOTAL TOOLS – Group ( < 2Mio$ cat.).
The most important awards however we have received from our customers, by buying and recommending our products for many years, and who have helped us to develop our business further over the last 15 years.
For these awards we continue to work hard, trying to get a little bit better at it every day.
Contact
Tooltechnic Systems (AUST) Pty Ltd
P.O. Box 4401
Dandenong South VIC 3164
Tel. 1300 063 900
contact us